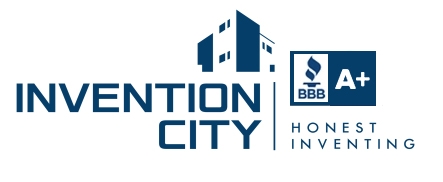 Brutally Honest Review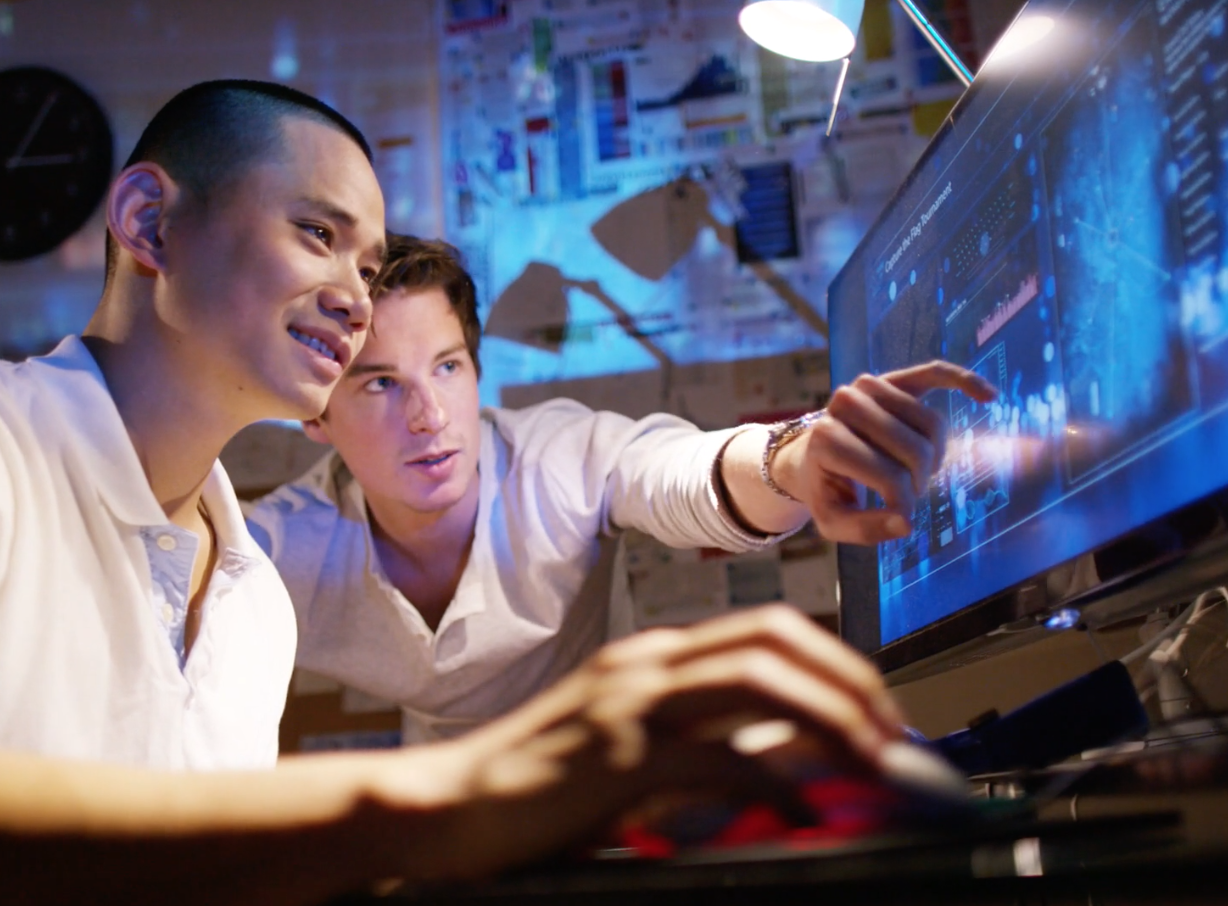 ---
Get Brutally Honest Feedback from Professionals with the Possibility of a Licensing Deal.

Submit your new invention for a Brutally Honest Review. Get ideas of what works and what doesn't, based on decades of success and costly failure. Get feedback on your design or invention, and have a chance at a licensing deal. You will be in the company of smart inventors who received advice (and deals) they could trust. The Brutally Honest Review has a one time fee of $95. "It's the best money I've ever spent and saved." J. Ransome
The Brutally Honest Review is based on decades of success and costly failure. We truly know every aspect of inventing and are pleased to work with inventors from every country in the world. Rejecting your invention will help you make better decisions, thus saving you thousands of dollars. There is a chance we will accept your invention, and offer you a licensing deal that could pay royalties for over a decade. If we accept and license your invention, the $95 review is the only fee you will pay. We review your new invention as possible investors. We are blunt and honest, because if we offer you a licensing deal, our time and money is on the line, and you don't invest another penny. All submissions are reviewed under our Confidentiality Agreement.
The Brutally Honest Review includes:
Six Page Report with overview of prior art / competitive products, market analysis and suggestions for next steps.
Ten Page Inventicator Analysis
Personal consultation upon request (up to 30 minutes).
Possible offer of a licensing deal.
In a Brutally Honest Review we learn about your invention and personal situation to help you find the best way forward. If we approve your invention, we will make an offer where you do not risk any additional money. Our expertise comes from 25+ years of hard won successes.
Get inventor help and feedback from experienced professionals, prior art overview, Inventicator™, next steps, referrals, and more. Maybe a licensing deal. Honest feedback can save you thousands even if your invention is rejected. Great for independent inventors, entrepreneurs and investors. No additional fees if we accept.
In our Brutally Honest Review a Confidentiality Agreement is put in place so we can learn details about your invention. We look at prior art and competitive products in order to run an Inventicator™ analysis. The goals are: 1) give you helpful information and 2) help us make an investment decision (a possible licensing offer) . The final result is an 8 page report with initial prior art research, feedback on your invention, suggestions for next steps, plus a 10 page Inventicator™ report. There is also the possibility we will offer a licensing deal. You can speak to us on the phone about your invention and point out anything that we missed. With a Free Benchmark Submission we do not provide any feedback and there's no chance for an inventor to have a deeper conversation (and possibly change our minds). In our experience to date, the Free Benchmark Submission has been most successfully used by advanced inventors who do not need feedback or support.
Learn why you should choose Invention City.
Rated A+ by BBB.

Inventions are considered at all stages of development from napkin sketches to production units.

Here's the fine print:
You pay $95 to make a submission. (There are discounts for multiple submissions at one time, maximum of 3).
Please understand that we reject inventions more often than accept.
If we reject your invention, you get helpful and constructive feedback.
If we accept your invention, we will offer you one of the following:

Licensing - Invention City licenses your invention, handles all further development and patents and pays you royalties with no further investment from you (the royalty depends on many details including profit margin, how developed the invention is, patent protection, risk and investment requirements) or;
Representation - We present your invention to prospective licensees and help in negotiations on a commission basis.

The review process typically takes a week.
We guarantee our work. The guarantee includes the explanation we give for declining to invest in or license an invention. A rejection is not a valid reason to request a refund.
We're rated A+ with the BBB and work hard to fulfill our promises.
Have a question about the process? Call 612-808-8081 or email info@inventioncity.com
Typical Deals

Deal offers are based on inventor goals, invention development status and investment outlook. The more an inventor brings to the table, the more we can offer. Our philosophy for percentages comes from our own experience as inventors and is perfectly summarized by Edison's comment that, "genius is 1% inspiration and 99% perspiration." In practical terms that means revenue sharing offers run from 80/20 to 20/80 depending on many details.

Sometimes a deal offer is conditional on further development. For example, we might decline an offer, however, if they build a working prototype that proves the concept, we might choose to accept their invention. A working prototype, even an ugly one that barely functions, is worth far more to us than a pretty picture, and can often enable us to make a better offer. If you need someone to build a prototype for you we can make recommendations.

We like it when inventors want to stay involved and try to find practical ways to make that happen that don't diminish the chances for making a deal successful.




We license a wide range of inventions and are open to things in all fields. You can get a sense of our interests by looking at our current deals in progress

Interested in our track record? Read About Us.

Get started now.
---
Invention City Inventor Reviews
Unsolicited Comments from Inventors on Brutally Honest Reviews and working with Invention City:
June 25, 2021
"Hey I just took a long look at your in-depth review, and I appreciate the experience and discernment that you bring to the table. No lone, single inventor/individual can possibly come to grips with the multiple issues that present when trying to bring something new and untested to market. I am going to regroup, and reconsider, before I take my next steps. The creation of a working prototype is obviously at the top of the list.The communication with Mike last week was helpful as well, I feel that it was a good choice on my part to involve you with the GRP, even if it seems like it is all "red lights" flashing at me right now! There are still a few 'chapters' to go in this book, and I am thankful for your feedback and input. You guys are very professional, and know what counts."
N. Megorden

May 16, 2020
"Mike, thank you for your time and your team's dedication to offering more value than the $95 investment. Also, thank you for your candor. It was refreshing, albeit hard, to receive honest feedback. I couldn't have received more value with anyone else. I appreciate the help that exceeded my expectations. You guys are amazing!"
K. Crandall

February 24, 2020
"I would like to say thank you for your time and consideration in all ideas. It's the best money I've ever spent and saved. Your knowledge and experience can make people with great ideas and at the same time save a person from investing too much time and money into an idea that may turn out to be unprofitable. ...I appreciate you and I thank you."
J. Ransome
October 17, 2019
"Invention City is the real deal! Their website offers a goldmine of free information geared to help their fellow inventors be successful. I submitted a product design through Invention City's free submission portal. Shortly after submitting it, IC send me an email saying they thought my product had potential. Mike and I spoke on the phone about it on several occasions and he couldn't have been nicer. He's an expert in the field of licensing and bringing products to market. At no time was I ever asked to send money to move my product design forward. In the end, my product was not licensed by Invention City but my experience with Invention City/Mike was fantastic! I look forward to working with Mike and Invention City in the future."
S Currell
January 23, 2019
"Hi Dan - Just read through your analysis. Extremely thorough and insightful. Absolutely best $95 ever spent... I have been inventing for years so I do know the route. I got spoiled with my first one... sold it for 1 million $ with NO SALES !! I know, unheard of ! It's my passion but I also know the risks as well.. ESP disappointment and closed doors. I probably will not spend more $ but may keep throwing it out to some companies to see if there was any interest. I will re-read later tonite when I have more time. Many thanks for your review and you guys are invaluable to inventors ...they should at least run ideas by you first before spending thousands." L. Adami
January 23, 2019
"We, people who are able to generate new ideas may potentially be inclined to over valuate our inventions' importance for the humanity. That is OK. Nothing really wrong with creating and living for certain time in our own made-up faultless world. However, it still makes sense at certain point to get back to reality, means to get eventually acquired a sober look at the future of our inventions. Of course, we need professional, unbiased and honest assessment. The question is who are those people we may rely on with all of that? I consider I was extremely lucky finding Invention City people. Even though they have said no I have got a priceless opportunity to learn a lot of new and helpful things from the idea evaluation. The most important aspect is that after summarizing all positive and negative sides of my invention based on the Invention City evaluation it turned out I am even more confident to keep going toward my success. Thank you very much to Invention City!" Y. Ivanov
August 21, 2018
"I want to thank you, Dan Fulford from the bottom of my heart and for opening my eyes. You are a true blue and honest company. Without my Brutally Honest Review, I would have never found out my invention was out on the market. And the money I have spent to further my invention , not to mention years, has just went into a crooked company's Pocket. Thank you Invention City, and thank you again, Dan!" - M. Fisher
May 31, 2018
"Best $95 I spent during the development of my great idea. Every inventor should seriously consider this service for a reality check. It may be a great idea, but who will invest and who will buy it are the most important questions to be answered before you spend a lot of money on going forward. Invention City is not a scam, they really do what they say they do on their website. They did say no to me, but with honest feedback on how I could improve my chances of success." - R. Venturini
July 18, 2017
"I have been involved in product development and personal inventing for over 30 years. In that time I have had many good fortunes with my ideas. I have also had my share of encounters with less-than honest and wholly-valueless product review companies (and have had several colleagues also fall prey to their often predatory tactics).
I am very grateful to have stumbled upon Invention City and have already passed it along to several friends. There are no tactics, salesmanship or pie-in-the-sky nonsense...in the real world of product development you must leave your wild-eyed optimism at the door and seek out truly objective, insightful and above-reproach reviewers. If you have an idea and are in need of an honest, real-world assessment look no further.... Inventioncity IS your destination." - Dr. J Kennedy
April 10, 2017
"Thank you very much for all your help and the information you provided. I appreciate all the research and effort you put into this. I've learned a lot from this process and will keep Invention City in mind if I have another idea I'd like to pursue." - Charlene

March 17, 2017
"As inventor of a device submitted to invetioncity.com for a BRUTALLY HONEST REVIEW, I would recommend all that have begun this process of developing an invention to enroll in this program. The cost of only $85.00 [price increased to $95 on April 5, 2017] enabled input to produce a 10 page INVENTICATOR report evaluating my device, followed up with a 5 page written review, along with a follow up phone call from from Dan Fulford, one of the principals.

The information obtained, both written and discussed on the telephone, provided a direction for my device. I am writing this summary to assist those who may desire to consider invetioncity.com as a source to evaluate the status of your invention. The web site is filled with numerous links to assist you in understanding the direction of developing a product for the marketplace.

The feed back from the BRUTALLY HONEST REVIEW, along the the report is clear to understand, and the follow up phone conversation answered the outstanding questions to move forward with the developing and marketing in the true professional option. I feel I was treated throughout the process as a real person.

The concepts I learned through their web site, the report and summary I received, and the follow up call, should be on the top of your list to contact inventioncity.com to have your invention considered for a BRUTALLY HONEST REVIEW. "
- David P.

January 25, 2017
"Thank you for you and your teams time Dan. I have learned a great deal on how to proceed in the future. I now have more information and a better understanding of how to proceed before I ask you for another review in the future. Thank you for helping me save money. God Bless." - C.J. Walton

September 12, 2016
"Hi Mike -Thanks for your review, effort and feedback. You found a lot of stuff that I missed! I will investigate and see where I can improve!" - Gerhard K.

August 14, 2016
"Hi Mike, I learned so much from your feedback and the patent links that your given me will help a lot. Next time, I try to avoid competitive product on whether to proceed with the idea or not. Unless I have really huge advantage over my competitor invention. I will not proceed with this idea invention production... Finally, I wanna say thank you for your professional view on my invention idea. I really appreciate it really much and will try to figure simple, practical, easy invention idea and not forgetting less competitive market." - MJ Shah

June 3, 2016
"I want to say that you bringing this to my attention was worth ever penny that I have paid y'all. I paid my patent attorney $800 for a prior art search and I feel like you did a much better job for $85." - Shane S.

May 9, 2016
"Good Morning Mike - I decided to try my hand at marketing my invention. The Invention City product evaluation on [my invention] was instrumental in getting me to this decision. It gave me a shot of confidence that I needed so badly. You and Dan are great!! - Therese M.

March 18, 2016
""Hello Dan ! I was disappointed to hear the BAD news from you, but at the same time it was GOOD news. By this you opened my blind eyes to the truth and have saved me a lot of money and time. Another company I spent $799.00 and told me from the beginning I had a home run. They knew what I wanted to hear. Now they want me to sign $10,000 agreement 15% royalty. The $85.00 I spent for your evaluation was well spent. I will be contacting you with my next big idea soon. You may use me as an example of a happy customer. - Bill M.

March 2, 2016
"Glad it was just $85 I lost and not Thousands. Thanks again you've been a great help. -Tracy R.

January 8, 2015
"If you're seeking an opinion, and EVERY inventor needs an outside unbiased one early in the developing phase, these are the guys to talk with. An honest appraisal of your idea or new product concept is what you will receive from the professionals at Invention City. You may not like what you're going to hear, or expect to hear what they're going to say, but given how close you can become to an idea or new product concept it's something you need to experience before going too far into development. They're honest, and insightful in their evaluation - a welcome breath of fresh perspective. Keep your eyes and ears open, take away the advice from these professionals, and you and your idea or new product concept will benefit from it. Will work with them again, happily." - - Jack F.

January 6, 2015
"I have never came across any invention related companies such as Invention City inc. I have been working with IC's president Mr. Marks directly with my couple of inventions. Mr. Marks had devoted his personal time at many different occasions. Mr. Marks even went out of his way to meet me to discuss the goals of my inventions. In order to accomplish my goals, Mr. Marks always provided me with suggestions and advises to help me. I have dealt with other companies prior to it, but I have never experienced such a friendship based on business relationship like I did with Invention City. I would highly recommend Invention City to anyone, who is inventor and entrepreneur to accomplish their goals. The President Mr. Marks is always straight forward and brutally honest with me regarding inventions. I personally thank Mr. Marks and Mr. Fulford for their personal help and devotion. Thank you." - Ali N

June 18, 2014:
"I just want to give a big thumbs up to Invention City. I had the most professional experience I have ever had. And they proved to me that they are for real. I can compare Invention City, Inc. to the Shark Tank a TV show I love because of the honesty and not someone that will tell you a lie just to get into your bank account or take a big charge on your credit card. Dan who reviewed my invention was great. He listened to me and gave me great advice concerning my invention. And believe me that conversation with Dan saved me a lot of money that I don't have to give away at this time, to some other companies that promise the sky, and you end up with a empty bank account, and an invention that goes nowhere. Invention City Inc charges a very small fee for their review and if they feel that you invention or idea is ready for the marketplace they tell you. And if it is something that's not ready to go forward just yet they will give you great advice on how you should proceed if you desire to. I recommend Invention City. to anyone who has an invention, try Invention City first, before they go to any one else. This company is very Professional and have real good people that care, and tell you the truth. My mother always said if you know the truth, the truth will set you free. In my case I say, if you want to hear the truth about your invention or idea go to Invention City Inc, first and you will not regret it. Just want to say thanks again Invention City. I didn't lose any money. " - Laverne T

=============================
Submission Form & Confidentiality Agreement
Here are a few of the products we've created, licensed and launched: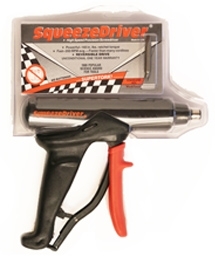 SqueezeDriver® Rotary Screwdriver

More than 1,000,000 units sold world wide with QVC, Brookstone, Sears Catalog, DRTV, NAPA private label; licensed to Direct to Retail, AllTrade and Arrow Fastener. Tested at Johns Hopkins University for brain surgery, considered by NASA for the shuttle. Popular Science Award for Tools. IDEA Design Award. Certificate of Good Design Osaka. Even featured in a Stan Lee Spiderman cartoon!
---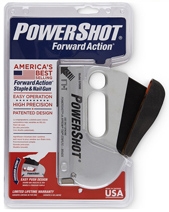 PowerShot® Forward Action Staple Gun
Initially licensed to Black & Decker, when sales began to stall, Invention City's team put together deals to extend the product line on B&D's behalf. The extended product line was sold to a spin-off and then sold again to Arrow Fastener while the licensing deal followed. Distribution in all major retail channels. IDEA Design of the Decade Gold Award. More than 10,000,000 sold.
---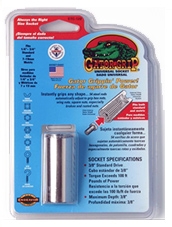 Gator-Grip® Universal Socket

Entrepreneur Jon Blake came to us with a vision for a universal socket. The Invention City team invented, engineered, patented, branded, trademarked and sourced the tool. We also co-founded and helped manage the start-up company that manufactured and sold it on TV and into major retail channels in the US, Europe and Asia. IDEA Design Award. More than 10,000,000 sold.

---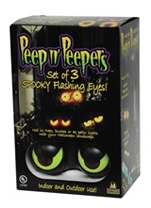 Peep n' Peepers® Halloween Lights
We helped inventor John Martinez develop, perfect and patent his design for flashing outdoor Halloween lights and then closed a licensing deal for him with a trusted Chinese manufacturer. John tells the full story here.

---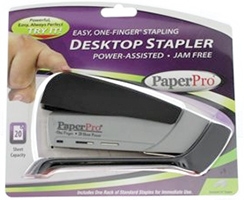 PaperPro® Desktop Staplers
Entrepreneur Todd Moses came to us with a vision for a spring powered desk top stapler. The Invention City team invented, engineered, patented and sourced a wide ranging product line. Many millions of units have been sold both under the PaperPro brand and through private label deals with Staples and others.

---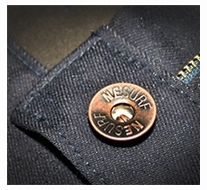 NESURF™ Lined Jeans
We conceived, designed and sourced the first lined jeans to combine stretchy denim with stretchy Polartec fleece. 100% made in USA. Licensing interest from Carhartt, Reef, LL Bean, Dickies, Eastern Mountain Sports and others. Following a Kickstarter, a first run was sold to regional retailers. No longer available, they remain the warmest, most comfortable (and stylish) lined jeans ever made.

---
VertiGrille® Vertical Skewer Rack
Dan Fulford's sons were cooking hotdogs at their backyard campfire when they came up with the idea of modifying an old grate so one guy could cook six dogs at once. We broadened and perfected the concept, patented it, manufactured it and are slowly building a market for it. Available at Amazon.

---

Inventicator™ Evaluation App
The Inventicator™ is an app developed by Invention City to help determine the commercial potential of a new product concept. Try it here.

---
A Respected Team.
Invention City's team has won Design Awards including Design of the Decade Gold from IDSA/Business Week for the Black & Decker PowerShot® Forward Action Staple Gun (alongside the Apple iMac and BMW 320i). Our Gator-Grip® Universal Socket became famous on direct response TV and has continued selling for more than two decades. PaperPro® revolutionized desktop stapling. Stevens Institute of Technology professor Gary Lynn devoted an entire chapter to our product development process in Blockbusters, his book on how great new products come into being. We've created apps and algorithms, designed assembly machines and assembly lines, developed perfume and snack food concepts, worked on marine thrusters, arterial blood gas devices, remote control units and oil field wireline tools; we've made over a dozen appearances on QVC, run Kickstarters, launched start-ups, closed licensing deals with Fortune 500 corporations. And we received a $5 million education in patent defense (we won) when one of our 150+ patents was tested in federal court through judgment and appeal. We know inventing, intellectual property and product commercialization from end to end because we've done it.
Invention City has had unparalleled success and experience in the business of invention development and commercialization. Over the past decades products developed, licensed and manufactured by Invention City and its partners have generated over $600 million in retail sales. We know the inventing business in depth from all angles - as both licensors and licensees - with our inventions sold across every continent on the globe except Antarctica. Read more about us here.
Even if you're not looking for a deal and want to go forward on your own you can submit to get honest feedback from professionals who've been there.
Invention City gives you valuable insight that may help you improve your invention, may cause you to rethink it entirely or just might lead to the offer of a deal. The best way to make money from an invention is to take a hard look at all of the reasons the invention might fail and try to address those reasons before you file a patent, develop a prototype, or pursue a licensing deal. If you've already started on that path you can improve your chances and save money with unbiased input from the outside.
That fact is that most inventions fail. Even the best ones have odds below 50/50. We've succeeded through the years because we've learned how to fail as inexpensively as possible until a success comes along, and then we exploit that success to the stars. It's a great way to prosper in the invention business, quite possibly the only way.
Whether your invention is just an idea or a new product in early production, getting a quick opinion from Invention City is likely to save you thousands of dollars. It is also possible, despite long odds, that invention City could offer you a deal that will make you tens of thousands or just maybe, even hundreds of thousands or more, as we have done with a few of Invention City's own ideas.
Other invention service companies hold out false hopes to encourage you to spend money with them. In fine print they'll tell you that the odds of success are small (true) and then in phone conversations they'll flatter you into believing that your invention might just beat the odds. Flattery is easy. All of us like to hear that our ideas are brilliant and that we have a good chance of getting rich. Well, for $20,000 or more you can enjoy the flattery and maybe get a virtual prototype of your idea. But seeing your invention on a retail store shelf and actually making money on it - that's not likely at all. $20,000 isn't enough to do the job right. But it is enough for an invention service company to make a nice profit by encouraging you to pursue your idea.
Many patent attorneys are no different. They'll tell you that the first thing you need to do is protect your idea even before you even have a final product design, or know the details of your invention, or before you go out and get market feedback. If you have a lot of ideas you'll quickly figure out that patenting every idea right away is good way to become bankrupt. Even worse, if you file a patent too early in the development process, you're probably not covering the most important details - you'll need to file a second patent to cover those!
Prior to having a patent filed it is very important to keep your idea confidential. But, if saving money matters to you, you should get feedback from a trustworthy, ethical and experienced source to help you decide if an idea is worth patenting at all.
The risks of going forward with an invention are high. The cost for Invention City and its partners to take a relatively simple idea and turn it into a product on the shelf at Wal-Mart often runs upwards of $200,000. Most people can't afford that risk. We can because we're very careful about saying "yes." You should be careful too and get professional feedback as early as possible.
Invention City's feedback is not the last word on success or failure. But it can save you a lot of money by helping you make better decisions on what to do next and how to move forward.
Invention City will quickly give you a "yes" or "no", feedback that could save you thousands, and in some cases a deal offer that could make you much, much more.
Confidentiality Agreement below:
===============================
Submission Form & Confidentiality Agreement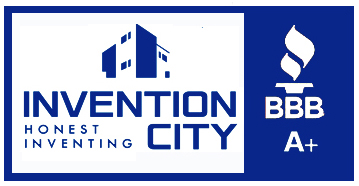 ===================================
Invention Submission FAQ
1. Why do you charge for a submission if you make money from successful inventions? There are several reasons. First, in a Brutally Honest Review we give input that will probably save the inventor thousands of dollars - it's a great value even if we say "no." Second, we want to be sure that people who make submissions are serious and don't take advantage of our time. Third, if we say "yes" and proceed to commercialize your idea it's quite possible that together with our partners we'll be investing $200,000 or more, with no promise of success. $95 is a small price to pay when you're asking people to consider a $200,000+ investment. If you do not care about feedback but would like us to consider your invention, please use the free submission option here (homework required).
2. How many deals have you done? Invention City originated with WorkTools, Inc. which was founded in 1986. You can see videos of some of our many projects here. We began the Brutally Honest Review service at the end of 2013 and at any given point in time are working on roughly a dozen licensing, representation and partnership deals. Confidentiality requirements prevent us from discussing most deals until well after commercialization.
3. Do you work with inventors from outside of the USA? Yes. We're pleased to work with inventors from all over the world, from every continent and region.
4. What are the odds of a "yes" and a deal offer? We say "yes" and offer a licensing deal to approximately two percent (2%) of the submissions we receive. Some of the inventions we say "yes" to are napkin sketches without patents or prototypes and some are fully developed with issued utility patents. To another 5-10% we say we'll re-consider if the invention is developed further or if additional information is provided. Here are examples of projects we've said YES to.
5. Do inventors always accept your offer? Roughly nine out of ten inventors accept our deal offers because the offer we make is one we'd be comfortable with if we were in the inventor's shoes. Roughly half the inventors who decline our offers come back to us within a year or two and say that they'd like to take the offer we made. Sometimes we're still interested, sometimes not. Timing is a big factor in whether or not an opportunity is available. Emotion is a factor too.
6. What percentage does Invention City usually take? The percentage varies depending on how much Invention City needs to invest to develop the invention and put together a deal. Our basic philosophy follows Edison's observation that inventing is 1% inspiration and 99% perspiration. In that way we believe that an undeveloped idea, a napkin sketch which hasn't been developed or patented or prototyped, is generally worth 1% of Net Sales. Our rev-share deals are generally in the 50/50 range for inventions that have a rough prototype and a provisional patent. We have taken as little as 20% and as much as 80%.
7. Can I submit my invention to other companies at the same time? Yes. You have no obligation to work with us when you submit your invention for a Review. But exclusivity will be required if we accept your invention and enter into an agreement with you.
8. What's a typical licensing deal? A common licensing deal pays the inventor a percentage of "Net Sales" of the product. In most product categories licensing deals max out at 5% of Net Sales and in some categories they max out at half that amount. "Net Sales" means the price after deductions for returns, discounts and promotions. The idea is that the royalty is paid on what the company actually receives when it sells the product. To understand why 5% royalties are the maximum for most business categories read Money & Inventing. When Invention City does a licensing deal that deal may also include a sublicensing provision where the proceeds from sub-licensing are shared.
9. Is licensing all you do? In conjunction with preferred service providers we provide a full range of services including patent searches and filings, prototyping, manufacturing, marketing and even founding new companies. Sometimes we can marry an invention with an entrepreneur and put together a deal that combines licensing and equity.
10. Will you refund my money if I'm unsatisfied with a Brutally Honest Review? You have 30 days after receiving your Brutally Honest Review to ask for a refund if you feel that we did not perform as promised. All you need to do is to send an email asking for a refund with a short explanation of your reason - other than receiving an answer of "no". We believe that an honest "no" from us and the reasons behind it will likely save you thousands of dollars. We urge you to not submit if you are submitting only in the expectation of getting a yes.
Have a specific question? Please send it to info@inventioncity.com
===================================
Introduction to Selling and Licensing Inventions
A good invention submission partner is one way an inventor can maximize the likelihood of success. Presenting an invention to potential licensees requires the invention to be developed beyond the idea stage. A working prototype is critical. The value of the prototype is enhanced if the design is also engineered for manufacturing and accompanied by research on prior art. The partner who submits the invention should also have a good understanding of the marketplace.
Selling or licensing an invention is tricky and getting a good non-disclosure agreement is important. The best and often the only way to get a worthwhile non-disclosure agreement (NDA) is to have advance credibility with the potential licensee. This is something that a good invention submission partner offers to a new inventor.
The issues described above are some of the reasons an inventor would want and benefit from an established well-respected partner who can both develop an invention and then submit the invention on behalf of the inventor.
Licensing is the easiest path to commercialization and profit: you get paid while someone else takes your invention, turns it into a product and manages the day to day grind of making and selling it.
When you give a company the right to make and sell your invention in return for payment, you are granting a license - you are the "licensor" the company is the "licensee". The payment can be an ongoing percentage of sales, a "royalty", or it can be a one-time payment, a "buyout".
The downsides to licensing are lack of control and a smaller share of profits. The upsides are less work, less investment and less risk. If you want to maximize the potential return from your invention AND you are willing to work extraordinarily hard AND you have the ability to build and manage a business… then licensing might not be the right solution for you. For everyone else it's a path worth serious consideration.
Many inventors harbor the fantasy that someone will pay for an undeveloped idea. While fantasies sometimes come true (someone does win the lottery), you should keep your feet planted firmly in reality. Fortune 500 corporations will only license patented (or patent pending) inventions. Smaller companies are more flexible but also have a strong preference for ideas that are developed and possess some form of intellectual property protection.
The steps to licensing an invention are as follows:
1. Identify & research target companies.
2. Approach prime targets
3. Confidentiality agreement
4. Prepare for negotiation
5. Initial presentation
6. Negotiate
7. Marriage
8. Divorce and Remarriage
Read more in Inventing 102: Introduction to Licensing
share this article: facebook