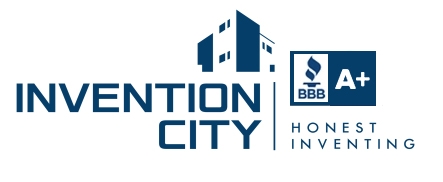 About the Company
---
Invention City helps independent inventors confirm, develop, protect, license, manufacture and market new product ideas.
We want to make money with you, not from you.
We began in 1986 as three guys making a cool screwdriver in a family garage. Three decades and over 150 patents later, products developed and commercialized by Invention City are made and distributed by famous brands and retailers around the world and have racked up an estimated $600,000,000+ in retail sales.
Respected and Experienced.
We've developed and commercialized award winning consumer and industrial products as well apps, and algorithms. We've designed, built and run our own assembly machines and assembly lines, made dozens of appearances on QVC, created and run DRTV marketing, Kickstarters, launched start-ups and closed licensing deals with Fortune 500 corporations. Along the way our team has won numerous international awards and recognition. We also received a $5 million education in patent defense (we won) when one of our 150+ patents was tested in federal court through judgment and appeal. We know inventing, design, manufacturing, intellectual property and product commercialization from end to end because we have done it.

We're A+ rated by the BBB. Read the reviews here.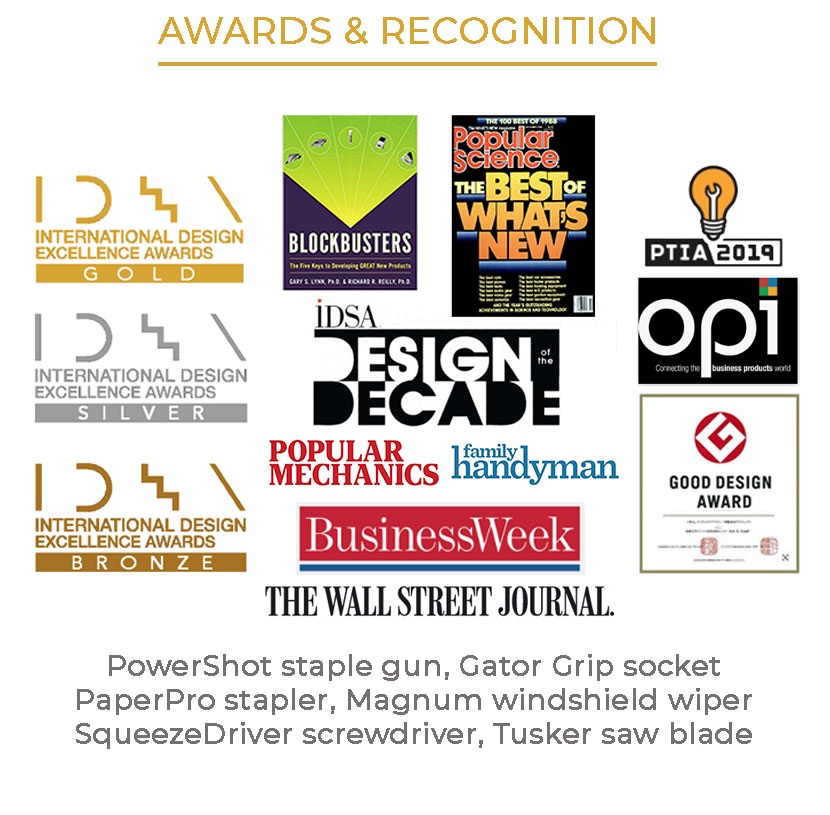 Invention City Team
---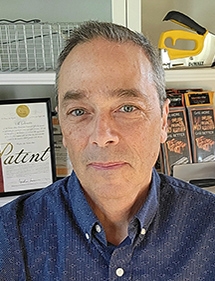 Mike Marks – Founder
​​mike@inventioncity.com​​
Mike has been commercializing inventions for three decades. He enjoyed the thrill of big successes like Gator-Grip® universal sockets and PowerShot® forward action staple guns and has been well educated by interesting failures. Prior to founding Invention City, Mike worked as a commercial photographer and photojournalist in New York City. He grew up in California and has a degree in economics from UCLA. Away from work he spends as much time as possible outdoors and enjoys surfing, sailing, backpacking and time with his family and friends.
---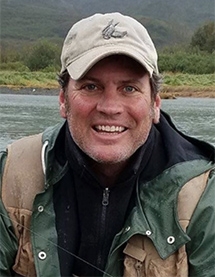 Dan Fulford - Co-Founder
​​dan@inventioncity.com​​
Dan has a creative genius that can find the souls of great products in undeveloped invention ideas and a knack for bringing those ideas to market. Dan joined Invention City to help relaunch the business after serving as head of licensing at Lambert & Lambert and a career in real estate. A dedicated outdoorsman, Dan spent his first adult years as a fishing guide in Alaska in and around Lake Clarke and Kodiak Island. If you cannot reach him on the phone the odds are pretty good he's out of range somewhere on lakes near the Canadian border or in the mountains of Montana.
---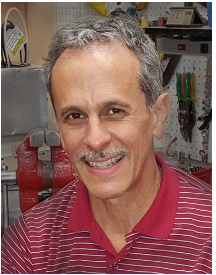 Joel Marks – Senior Inventor
Since the time he could walk, Joel has been inquiring into how things work and how they could be made to work better and more intuitively. As co-founder and chief product designer of WorkTools, Inc., Endeavor Tool Company and Accentra, he has conceived, engineered and designed several award-winning products. In 1999 he was honored with a Gold Design of the Decade Award from IDSA/Business Week for his work on the Black & Decker PowerShot® staple gun (an award shared by the Apple iMac and VW Beetle). His proudest success to date is the PaperPro line of desktop staplers that took the office products world by storm - it sold over 1,000,000 units in its first year of production! Joel has over 100 US patents issued in his name. A 1982 Engineering graduate of UCLA, Joel was formerly employed by TRW in its Spacecraft Engineering Division, where his primary responsibilities were precision fabrication and assembly of spacecraft hardware and the design and management of product tests.
---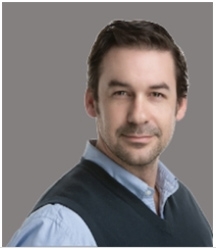 Asa Nadeau - Director of Innovation
Asa is responsible for maximizing and sustaining growth of the organization and partners through management of elements related to business efficiency and digital transformation including web platform development, business growth initiatives, back-end systems, empathic design, customer success and data analysis, with a particular focus on system disruption and exponential technologies.

---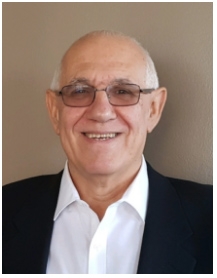 Frank Micelli - Director Retail Marketing and Acquisitions
Frank has achieved great success on all sides of retail and in between in roles ranging from buyer at Zayre corporation (a 435 store New England chain that was one of the models for Wal-Mart) to EVP of National Sales for Endeavor Products. He's run bricks and mortar retail campaigns joined to direct response television advertising as well as online programs with Amazon and others. In regular contact with buyers at chains such as Wal-Mart, Lowes, Home Depot and CVS, Frank has a unique ability to keep new products in front of major buyers so that when they say yes the opportunity is ready to go. When he joined Endeavor he grew profitable sales from $1.6 million to $20 million in just two years. Frank was integral to the success of products like Gator-Grip®, Ab-Roller®, Topsy-Tail®, Triple Edge Wiper®, DiDi Seven®, Marvin's Magic®, Auri® Car Wax and many more. When he's not busy making money for brands and companies, Frank enjoys eating well, traveling with his wife and telling stories about growing up in Boston's North End.
---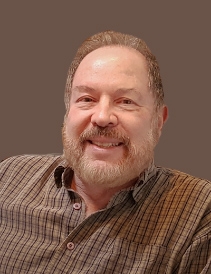 Brad Golstein - Legal and Business Affairs
Brad manages the growing Intellectual property portfolio at WorkTools, Inc. where he has primary responsibility for financial and legal affairs. He is a co-founder of Endeavor Tool Company and Accentra. Brad has the rare combination of a good legal mind seasoned by real business experience. He graduated Phi Beta Kappa from UC Berkeley with a degree in History in 1980 and then received both a JD and MBA from UCLA in 1984. He practiced law for several years representing clients such as Weyerhauser, JVC Entertainment, The SoftwareToolworks and others. Brad joined Mike and Joel to found WorkTools in 1986.


---
Invention City also offers internships for college undergraduates and graduates. To learn more about Inventions City's interns and internships, click here.

BEGIN A CONVERSATION WITH US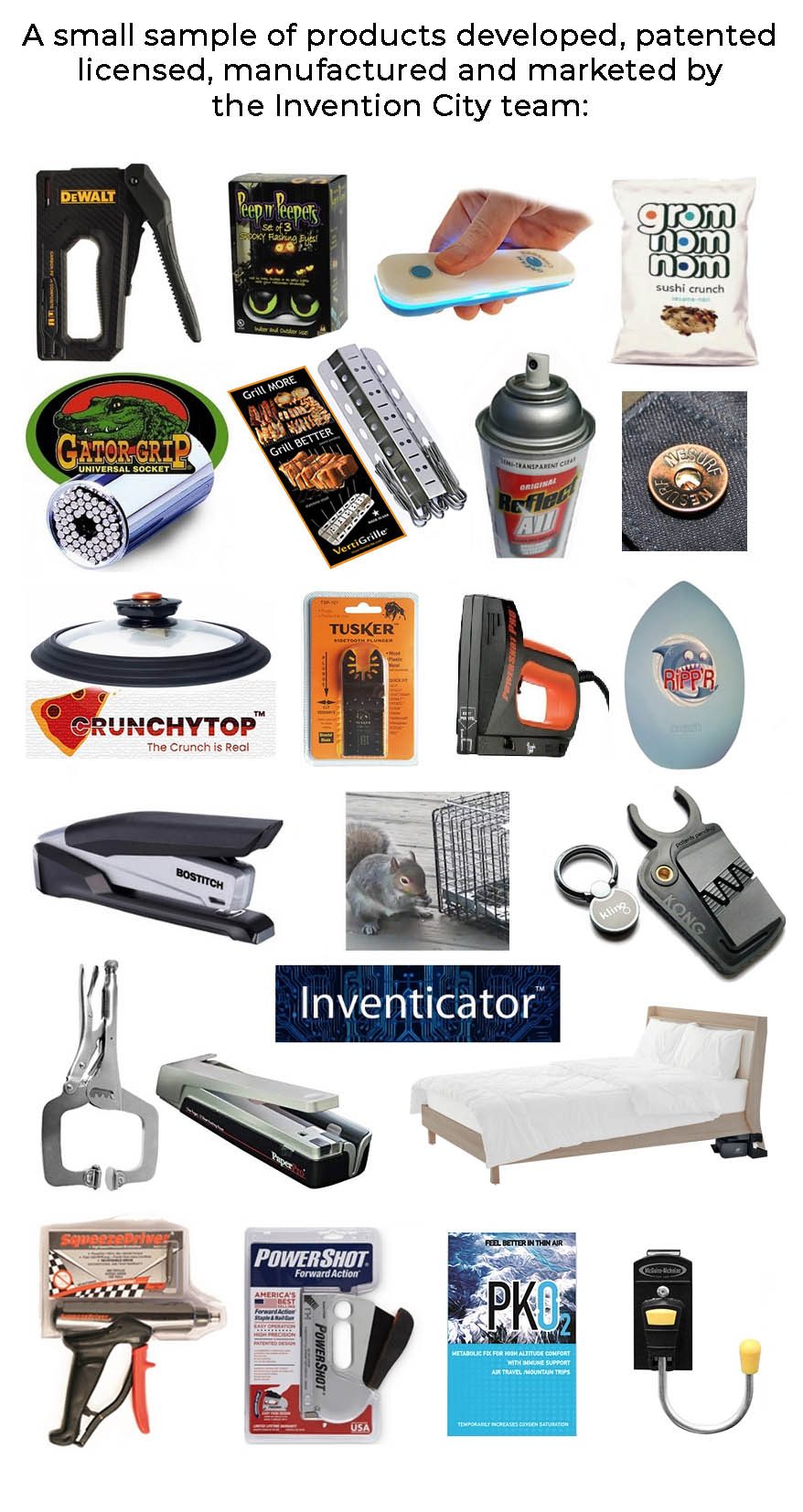 Testimonials
January 23, 2019
"Hi Dan - Just read through your analysis. Extremely thorough and insightful. Absolutely best $95 ever spent... I have been inventing for years so I do know the route. I got spoiled with my first one... sold it for 1 million $ with NO SALES !! I know, unheard of ! It's my passion but I also know the risks as well.. ESP disappointment and closed doors. I probably will not spend more $ but may keep throwing it out to some companies to see if there was any interest. I will re-read later tonite when I have more time. Many thanks for your review and you guys are invaluable to inventors ...they should at least run ideas by you first before spending thousands." L. Adami
January 23, 2019
"We, people who are able to generate new ideas may potentially be inclined to over valuate our inventions' importance for the humanity. That is OK. Nothing really wrong with creating and living for certain time in our own made-up faultless world. However, it still makes sense at certain point to get back to reality, means to get eventually acquired a sober look at the future of our inventions. Of course, we need professional, unbiased and honest assessment. The question is who are those people we may rely on with all of that? I consider I was extremely lucky finding Invention City people. Even though they have said no I have got a priceless opportunity to learn a lot of new and helpful things from the idea evaluation. The most important aspect is that after summarizing all positive and negative sides of my invention based on the Invention City evaluation it turned out I am even more confident to keep going toward my success. Thank you very much to Invention City!" Y. Ivanov
August 21, 2018
"I want to thank you, Dan Fulford from the bottom of my heart and for opening my eyes. You are a true blue and honest company. Without my Brutally Honest Review, I would have never found out my invention was out on the market. And the money I have spent to further my invention , not to mention years, has just went into a crooked company's Pocket. Thank you Invention City, and thank you again, Dan!" - M. Fisher
May 31, 2018
"Best $95 I spent during the development of my great idea. Every inventor should seriously consider this service for a reality check. It may be a great idea, but who will invest and who will buy it are the most important questions to be answered before you spend a lot of money on going forward. Invention City is not a scam, they really do what they say they do on their website. They did say no to me, but with honest feedback on how I could improve my chances of success." - R. Venturini
July 18, 2017
"I have been involved in product development and personal inventing for over 30 years. In that time I have had many good fortunes with my ideas. I have also had my share of encounters with less-than honest and wholly-valueless product review companies (and have had several colleagues also fall prey to their often predatory tactics).
I am very grateful to have stumbled upon Invention City and have already passed it along to several friends. There are no tactics, salesmanship or pie-in-the-sky nonsense...in the real world of product development you must leave your wild-eyed optimism at the door and seek out truly objective, insightful and above-reproach reviewers. If you have an idea and are in need of an honest, real-world assessment look no further.... Inventioncity IS your destination." - Dr. J Kennedy
April 10, 2017
"Thank you very much for all your help and the information you provided. I appreciate all the research and effort you put into this. I've learned a lot from this process and will keep Invention City in mind if I have another idea I'd like to pursue." - Charlene

March 17, 2017
"As inventor of a device submitted to invetioncity.com for a BRUTALLY HONEST REVIEW, I would recommend all that have begun this process of developing an invention to enroll in this program. The cost of only $85.00 [price increased to $95 on April 5, 2017] enabled input to produce a 10 page INVENTICATOR report evaluating my device, followed up with a 5 page written review, along with a follow up phone call from from Dan Fulford, one of the principals.

The information obtained, both written and discussed on the telephone, provided a direction for my device. I am writing this summary to assist those who may desire to consider invetioncity.com as a source to evaluate the status of your invention. The web site is filled with numerous links to assist you in understanding the direction of developing a product for the marketplace.

The feed back from the BRUTALLY HONEST REVIEW, along the the report is clear to understand, and the follow up phone conversation answered the outstanding questions to move forward with the developing and marketing in the true professional option. I feel I was treated throughout the process as a real person.

The concepts I learned through their web site, the report and summary I received, and the follow up call, should be on the top of your list to contact inventioncity.com to have your invention considered for a BRUTALLY HONEST REVIEW. "
- David P.

January 25, 2017
"Thank you for you and your teams time Dan. I have learned a great deal on how to proceed in the future. I now have more information and a better understanding of how to proceed before I ask you for another review in the future. Thank you for helping me save money. God Bless." - C.J. Walton

September 12, 2016
"Hi Mike -Thanks for your review, effort and feedback. You found a lot of stuff that I missed! I will investigate and see where I can improve!" - Gerhard K.

August 14, 2016
"Hi Mike, I learned so much from your feedback and the patent links that your given me will help a lot. Next time, I try to avoid competitive product on whether to proceed with the idea or not. Unless I have really huge advantage over my competitor invention. I will not proceed with this idea invention production... Finally, I wanna say thank you for your professional view on my invention idea. I really appreciate it really much and will try to figure simple, practical, easy invention idea and not forgetting less competitive market." - MJ Shah

June 3, 2016
"I want to say that you bringing this to my attention was worth ever penny that I have paid y'all. I paid my patent attorney $800 for a prior art search and I feel like you did a much better job for $85." - Shane S.

May 9, 2016
"Good Morning Mike - I decided to try my hand at marketing my invention. The Invention City product evaluation on [my invention] was instrumental in getting me to this decision. It gave me a shot of confidence that I needed so badly. You and Dan are great!! - Therese M.

March 18, 2016
"Hello Dan ! I was disappointed to hear the BAD news from you, but at the same time it was GOOD news. By this you opened my blind eyes to the truth and have saved me a lot of money and time. Another company I spent $799.00 and told me from the beginning I had a home run. They knew what I wanted to hear. Now they want me to sign $10,000 agreement 15% royalty. The $85.00 I spent for your evaluation was well spent. I will be contacting you with my next big idea soon. You may use me as an example of a happy customer." - Bill M.

March 2, 2016
"Glad it was just $85 I lost and not Thousands. Thanks again you've been a great help. -Tracy R.

January 8, 2015
"If you're seeking an opinion, and EVERY inventor needs an outside unbiased one early in the developing phase, these are the guys to talk with. An honest appraisal of your idea or new product concept is what you will receive from the professionals at Invention City. You may not like what you're going to hear, or expect to hear what they're going to say, but given how close you can become to an idea or new product concept it's something you need to experience before going too far into development. They're honest, and insightful in their evaluation - a welcome breath of fresh perspective. Keep your eyes and ears open, take away the advice from these professionals, and you and your idea or new product concept will benefit from it. Will work with them again, happily." - - Jack F.

January 6, 2015
"I have never came across any invention related companies such as Invention City inc. I have been working with IC's president Mr. Marks directly with my couple of inventions. Mr. Marks had devoted his personal time at many different occasions. Mr. Marks even went out of his way to meet me to discuss the goals of my inventions. In order to accomplish my goals, Mr. Marks always provided me with suggestions and advises to help me. I have dealt with other companies prior to it, but I have never experienced such a friendship based on business relationship like I did with Invention City. I would highly recommend Invention City to anyone, who is inventor and entrepreneur to accomplish their goals. The President Mr. Marks is always straight forward and brutally honest with me regarding inventions. I personally thank Mr. Marks and Mr. Fulford for their personal help and devotion. Thank you." - Ali N

June 18, 2014:
"I just want to give a big thumbs up to Invention City. I had the most professional experience I have ever had. And they proved to me that they are for real. I can compare Invention City, Inc. to the Shark Tank a TV show I love because of the honesty and not someone that will tell you a lie just to get into your bank account or take a big charge on your credit card. Dan who reviewed my invention was great. He listened to me and gave me great advice concerning my invention. And believe me that conversation with Dan saved me a lot of money that I don't have to give away at this time, to some other companies that promise the sky, and you end up with a empty bank account, and an invention that goes nowhere. Invention City Inc charges a very small fee for their review and if they feel that you invention or idea is ready for the marketplace they tell you. And if it is something that's not ready to go forward just yet they will give you great advice on how you should proceed if you desire to. I recommend Invention City. to anyone who has an invention, try Invention City first, before they go to any one else. This company is very Professional and have real good people that care, and tell you the truth. My mother always said if you know the truth, the truth will set you free. In my case I say, if you want to hear the truth about your invention or idea to to Invention City Inc, first and you will not regret it. Just want to say thanks again Invention City. I didn't lose any money. " - Laverne T

share this article: facebook