Over the years we've heard from inventors who've wasted thousands, tens of thousands and even hundreds of thousands of dollars pursuing their dreams and failing. Invention City's mission is to help inventors keep money in their pockets, increase their chances of success and commercialize great new product ideas through licensing and partnership deals. The Invention City team is comprised of successful inventors and entrepreneurs who've made their money by bringing new patented products to market. We want to make money with you, not from you. Read about us here.
The difference between Invention City and other invention companies is the success, depth and unique experiences of the Invention City team along with a business model that's structured to profit with inventors rather than from them. Invention City grew out of WorkTools, Inc., (read about WorkTools here.) We come at this business having been bona fide garage inventors and that's where our hearts remain. These links explain:
We believe that inventors should do as much as they can on their own and then, when informed and ready, seek help and advice from providers who genuinely care. Our Brutally Honest Review is a great way to get professional feedback and a real chance for success. A visit to the info booth is a good way to get started. Be careful about disclosing proprietary and confidential information to anyone. We hope that your visit is productive. Please visit us often and let us know how we can make things better.


Become a Registered Inventor in the Invention City Inventor Registry- Registering is free and is open to inventors and others active in the field of inventing.
Invention City provides inventors and new product idea developers with information, resources and help for each stage of the inventing process. Use the links above to learn how to:
Evaluate invention potential

Make an invention prototype

Understand patents and how to patent inventions

Submit inventions to potential partners

Invention licensing manufacturing and marketing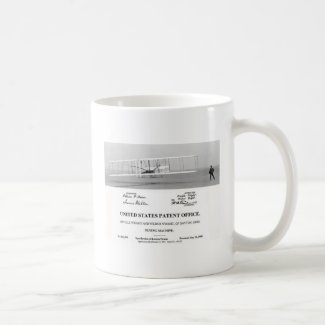 Wright Brothers Flying Machine
by
InventionCity
Make mug
designs online.
Comments
(3)
...
written by Julie Ann Amatangelo , March 20, 2015
I lots of inventions from over the years but can't afford to do anything with them and they're great if I could have someone help me we could be equal partners! If there is anyone that wants to be famous these will do it. Julie Ann amatangelo is my name and I believe in myself just need someone with money to get these great ideas out there just need good business person to get my dream going and get rich together I'm 55 now and want this so bad. Thanks for reading this and hope to hear from someone that wants to fly with me. Thank You.
report abuse
vote down
vote up
Well Gun Shy....
written by Mike Marks , September 01, 2014
Without more details it's hard to know the full story of what happened 10 years ago. It's extremely rare for a company that accepts invention submissions to flat out knock off an invention submission. That's not the business model. Most companies, big corporations in particular, will offer you some sort of deal. if you refuse the deal then they might rip you off - but usually only if you've allowed them to get invested in your invention - in that case it's your fault too. Lesson #1 - be really careful about letting someone invest in your invention - only do that if you plan to get married.

The most likely scenario for a rip off is when you have a successful As Seen on TV product. If your invention proves itself on TV, even with good patents, you're likely to get knocked off.

There are also cases where a company is already working on something similar when you make a submission. Very hard to protect yourself against that... unless you have an issued patent (or a filed provisional with a filing date that's earlier than something they filed) that covers a key feature of the invention. In that case you're well positioned for a deal.

In any case, with regard to trusting Invention City or anyone else, I suggest you do your homework and look into what they've done in the past. In our case a great place to start is with the About Us page (see link at bottom of this page). You'll find that Invention City grew out of my experiences with WorkTools, Inc., a true garage start-up. You should also spend time reading Inventing 102 (drop down link under Inventing 101 above). I humbly submit that there is no one else in the publicly accessible inventing business who has our depth of real experience, knowledge, empathy for inventors and a track record of real success.

Feel free to email us or call us ask us questions directly


report abuse
vote down
vote up
Gun shy.........
written by Joanne Todd , September 01, 2014
Hello, excuse me if I may seem somewhat gun shy and paranoid but it's nothing personal directed toward this company. I have been burned before by submitting an idea (which they took and ran with 10 years ago) so please excuse me for being uneasy. How can I be sure I won't be taken advantage of again? I have a brilliant concept that will not only save the lives of countless people but will also be beneficial to a variety of other well established companies.
Convince me that I can once again put faith in complete strangers. What I have is original, brilliant and a much needed concept/idea so that I may push forward and share the wealth.
Thank you for your time and may I hear from you soon.
Sincerely,
J. Todd
report abuse
vote down
vote up
Write comment
Show/hide comment form