INVENTOR GUIDE SERVICE - ROYALTY DEALS
| The truth is out there, but finding people who will tell it can be hard. Here's the truth: inventing can be fun and profitable, but success requires work, intelligence and luck. Losses can outnumber wins and you need to keep the cost of losing low so that you can afford to keep going until you win. | |
| --- | --- |
Over the years we've heard from many inventors who've spent thousands, tens of thousands and yes, even hundreds of thousands of dollars pursuing their dreams and failing. The goal of Invention City is to help inventors increase their chances of success, reduce the costs of failure and find great product ideas to commercialize. The Invention City team is comprised of successful inventors and entrepreneurs who've made their money by bringing new patented products to market and now want to share their knowledge and expertise with you. Read about us here.
We believe that inventors should do as much as they can on their own and then, when informed and ready, seek help and advice from providers who genuinely care. Our Brutally Honest Review is a great way to get professional feedback and a real chance for success. A visit to the info booth is a good way to get started. Be careful about disclosing proprietary and confidential information to anyone. We hope that your visit is productive. Please visit us often and let us know how we can make things better.


Become a Registered Inventor in the Invention City Inventor Registry- Registering is free and is open to inventors and others active in the field of inventing.
Invention City provides inventors and new product idea developers with information, resources and help for each stage of the inventing process. Use the links above to learn how to:
Evaluate invention potential

Make an invention prototype

Understand patents and how to patent inventions

Submit inventions to potential partners

Invention licensing manufacturing and marketing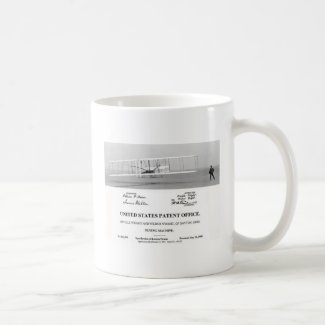 Wright Brothers Flying Machine
by
InventionCity
Make mug
designs online.
Comments
(0)
Subscribe to this comment's feed
Write comment
Show/hide comment form