Brutally Honest Invention Reviews - Possible Royalty Deals - Get Started
plus guided services for prototypes, patents and more...
Begin New Invention Idea Review - Click Here.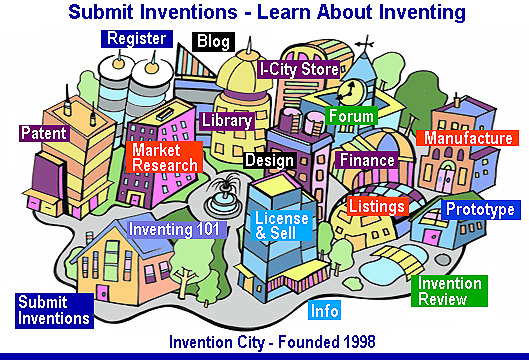 Better Business Bureau A+ Rating
Welcome to Invention City - Find Inventor Help - Learn About Inventing and How To Prototype, Patent & Sell a New Invention Idea
Become a Registered Inventor in the Invention City Inventor Registry- Registering is free and is open to inventors and others active in the field of inventing. Invention City provides inventors and new product idea developers with information, resources and help for each stage of the inventing process:
Evaluate invention potential

Make an invention prototype

Understand patents and how to patent inventions

Submit inventions to potential partners

Invention licensing manufacturing and marketing
We hope that your visit is productive. Please visit us often and let us know how we can make things better. A visit to the information booth is a good way to become oriented with our site. First time inventors should spend some time reading Inventing 101. Learn about selling or licensing a new invention in Inventing 102.
Wright Brothers Flying Machine Patent T-Shirt: