Waffle of Insaner Greatness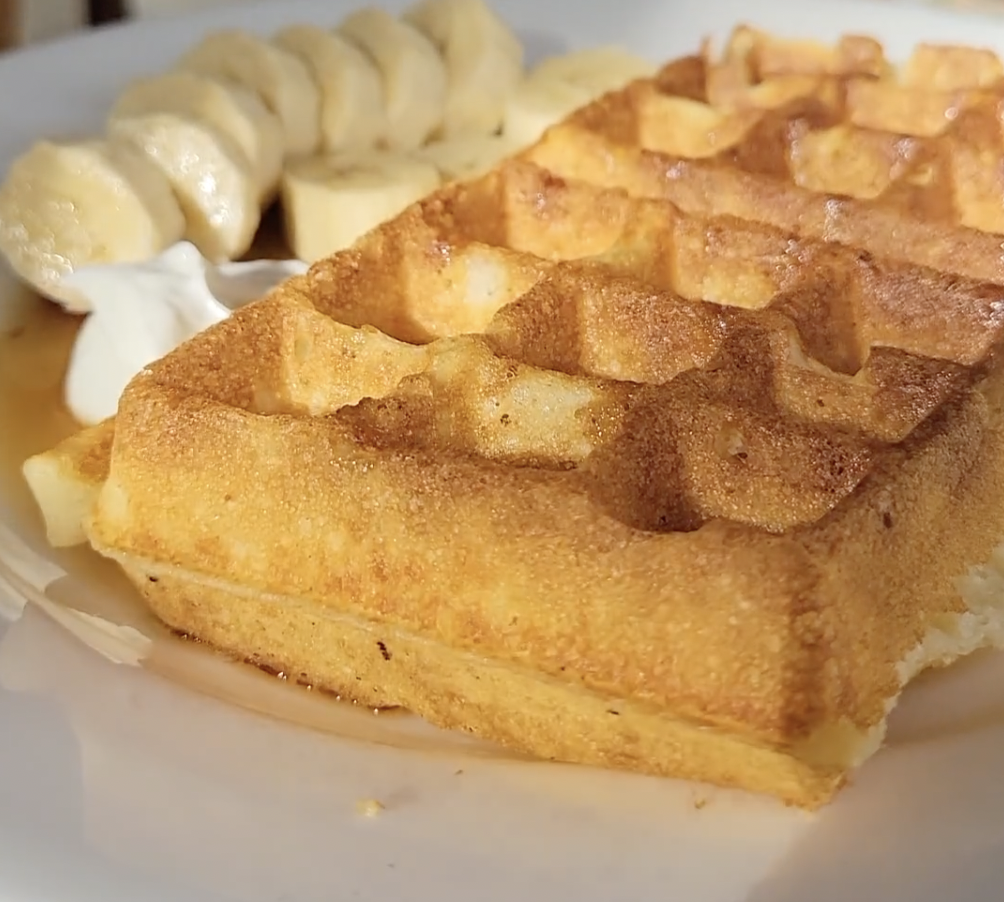 Cooking is a form of inventing that everyone does.

Mom did all of the cooking in our house except for one thing. Most every Sunday morning, Dad would make pecan waffles. He's from Texas and loving waffles and pecans, like loving football, is part of the deal. He made the waffles with an electric waffle iron that had been received as a wedding present. That waffle iron made thin waffles, Waffle House style. Dad used Bisquick and the waffles were very good.

Very good. But not great.

For the past thirty five years, waffle-loving in my DNA, I've been on a slow intermittent quest for a better waffle. First change was going to a stove top Belgian waffle maker, which we received as a wedding present in 1994*. More recently, I found a recipe online called "Waffles of Insane Greatness." It's an excellent recipe and the waffles made with it are great. Not "insanely" great. But we live in an era of hyperbole. In any case, after much experimentation I've improved upon that recipe. Herewith I offer you:

WAFFLE OF INSANER GREATNESS**

1.5 cups all purpose flour
1/4 cup corn meal
1/4 cup corn starch
1 tsp baking powder
1/2 tsp baking soda
3/4 tsp salt
1 tbsp sugar
2 cups buttermilk
2/3 cup canola oil
1.5 tsp vanilla
2 egg yolks (separated)
3 egg whites (separated)

Whisk dry ingredients
Add buttermilk, oil, vanilla and egg yolks and whisk together
Add egg whites and whisk together until just mixed

Enjoy!

* The Belgian waffler (from Nordicware) is a PITA (Pain In The A**) to cook with. Getting the temp right and holding it is tough. But I love it. I've taken it on our boat and on camping trips. Cooked over a campfire in the Sierras, my dad pronounced the waffles, "the best I ever had."

**there's room at the top for "even insaner" and "insanest"

- Mike
share this article: facebook