Wedgie™
WEDGIE™ is a better way to dispense toilet paper and paper towels.
The roll is held in a tube with an opening in the center. A segment of paper is pulled out of the opening in an upward direction. When enough has been taken the user pulls downward, wedges the paper in the device and tears off the desired segment.
Stays neat and clean
Tears consistently. Less frustration.
Less waste.
Faster to load a new roll.
Great for toilet paper and paper towels.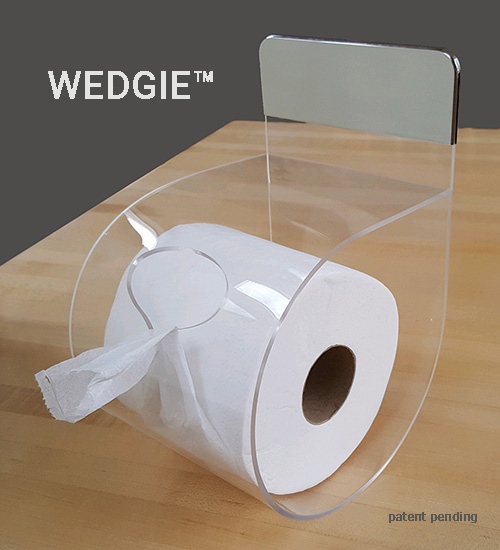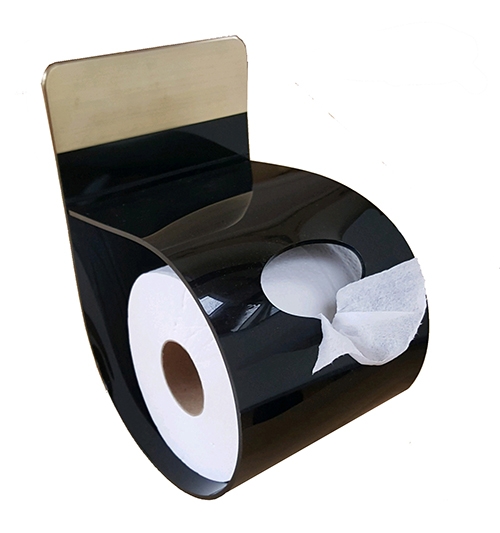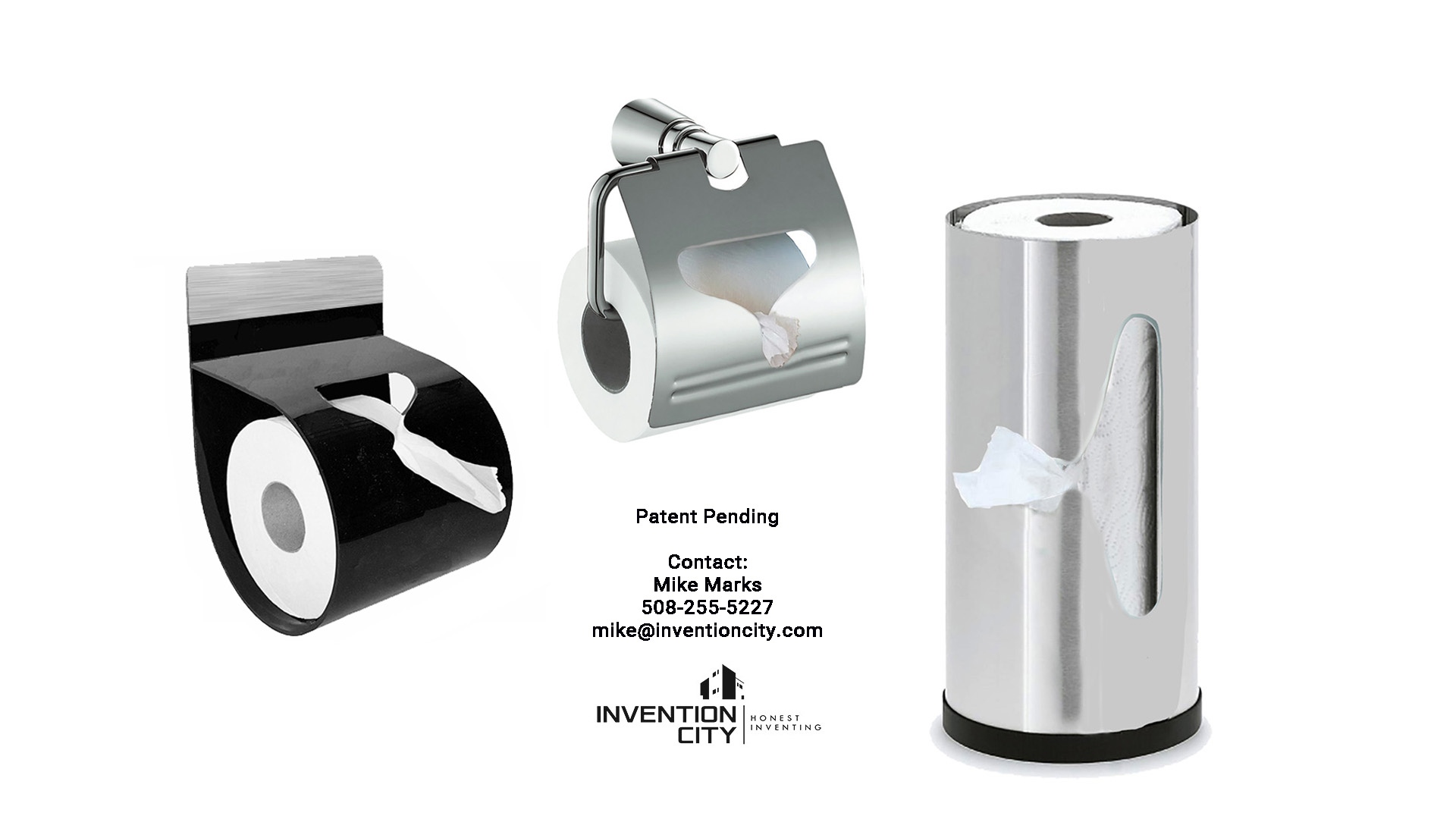 Invented by JB Jackson. Exclusive worldwide rights licensed to Invention City,.
share this article: facebook