Perfect-Sip Mug
The Perfect Sip™ Dual Chamber Mug keeps your drink piping hot for hours and cools it to a perfect sipping temperature.

MANUAL NON-ELECTRIC PUMP:
BATTERY POWERED PUMP:


Product: Perfect Sip Dual Chamber Mug
Category: Travel / Drinkware
Inventor: Tam Lang
---
Pump up the taste of a fresh cup with every sip!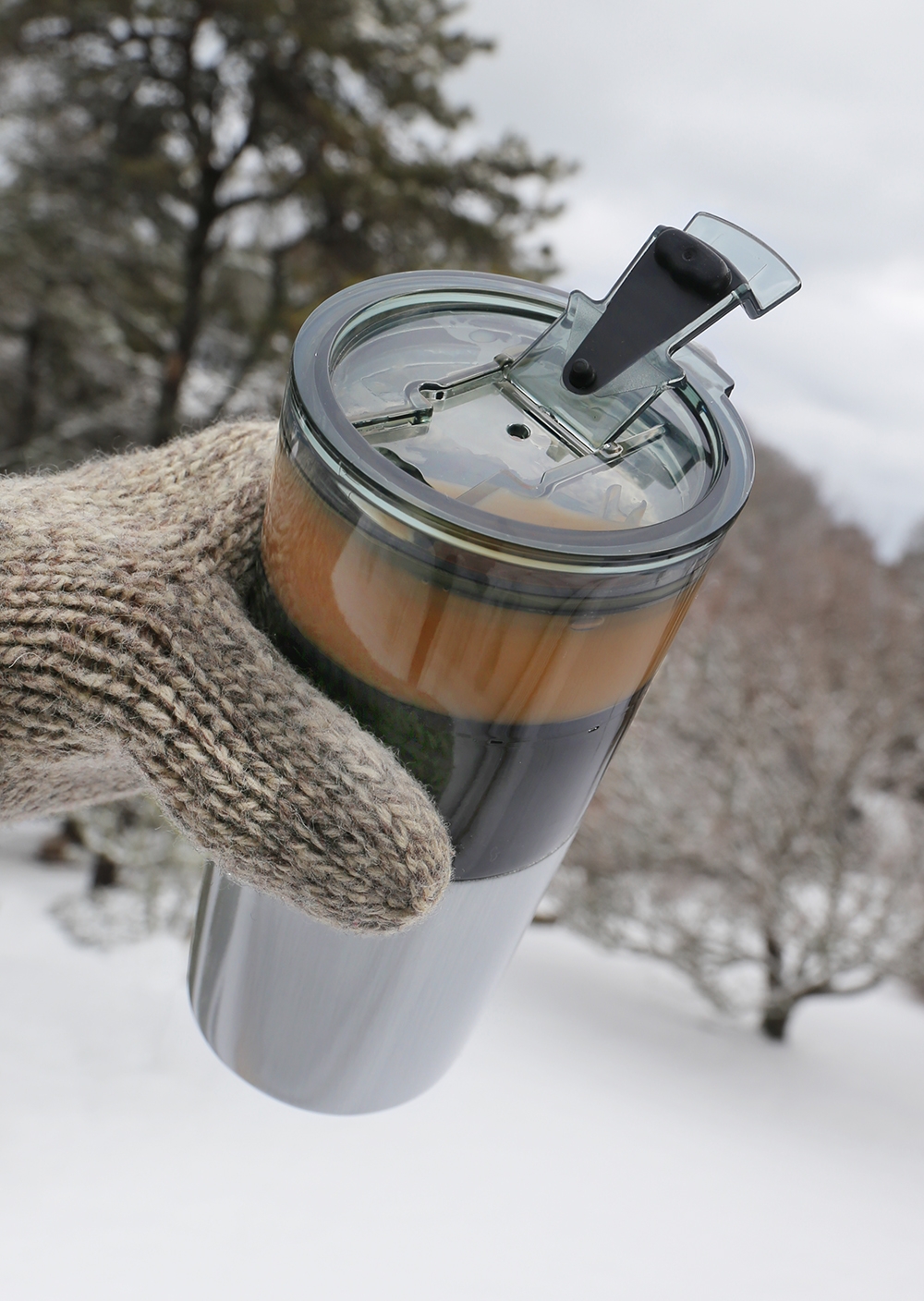 Perfect-Sip™ stores fresh hot beverage for hours in a bottom chamber, waiting to be pumped on demand into a top chamber for cooling and a perfect sip. Every sip is like drinking a fresh cup! No batteries. No cords. No apps. Just perfect sips.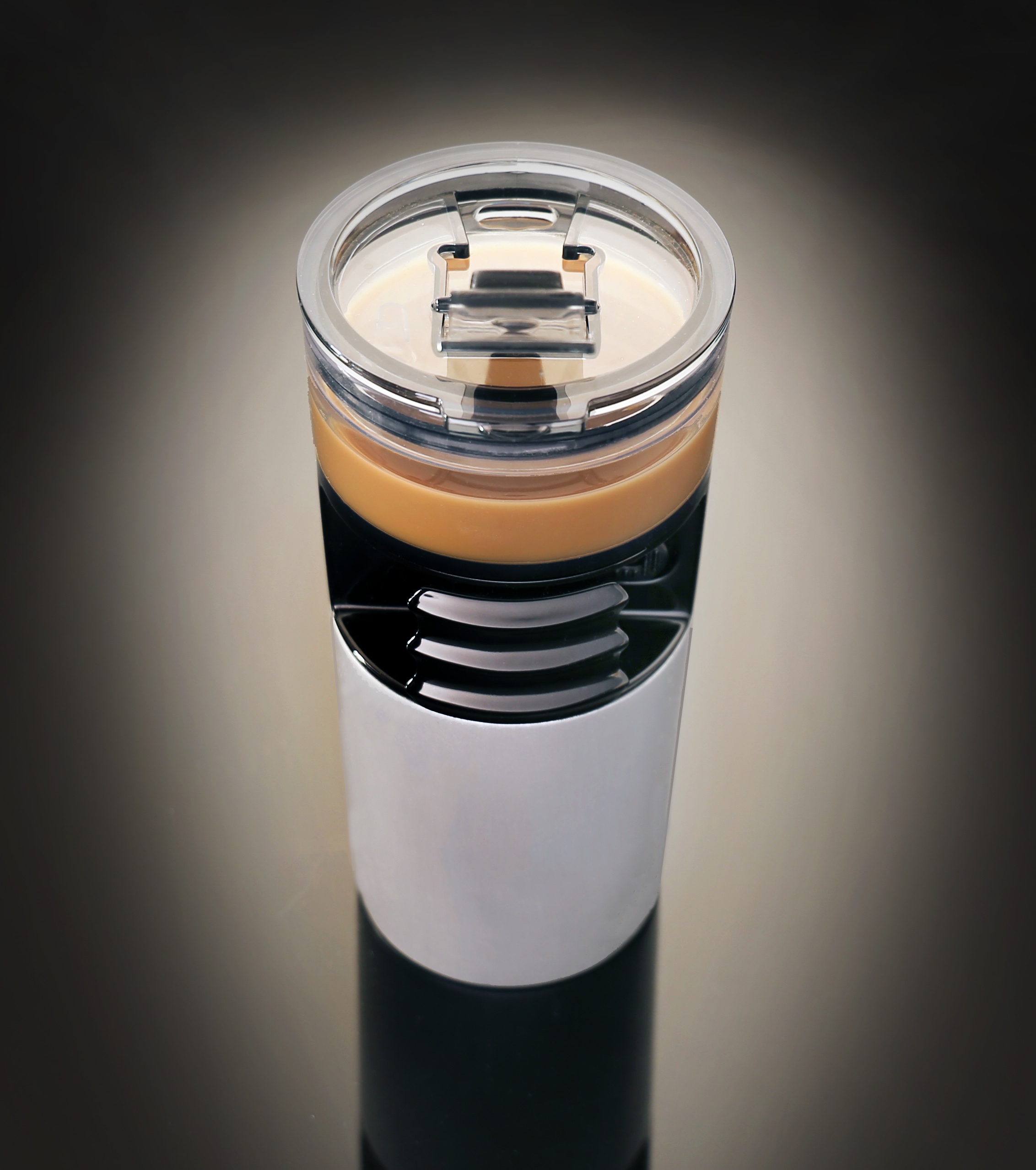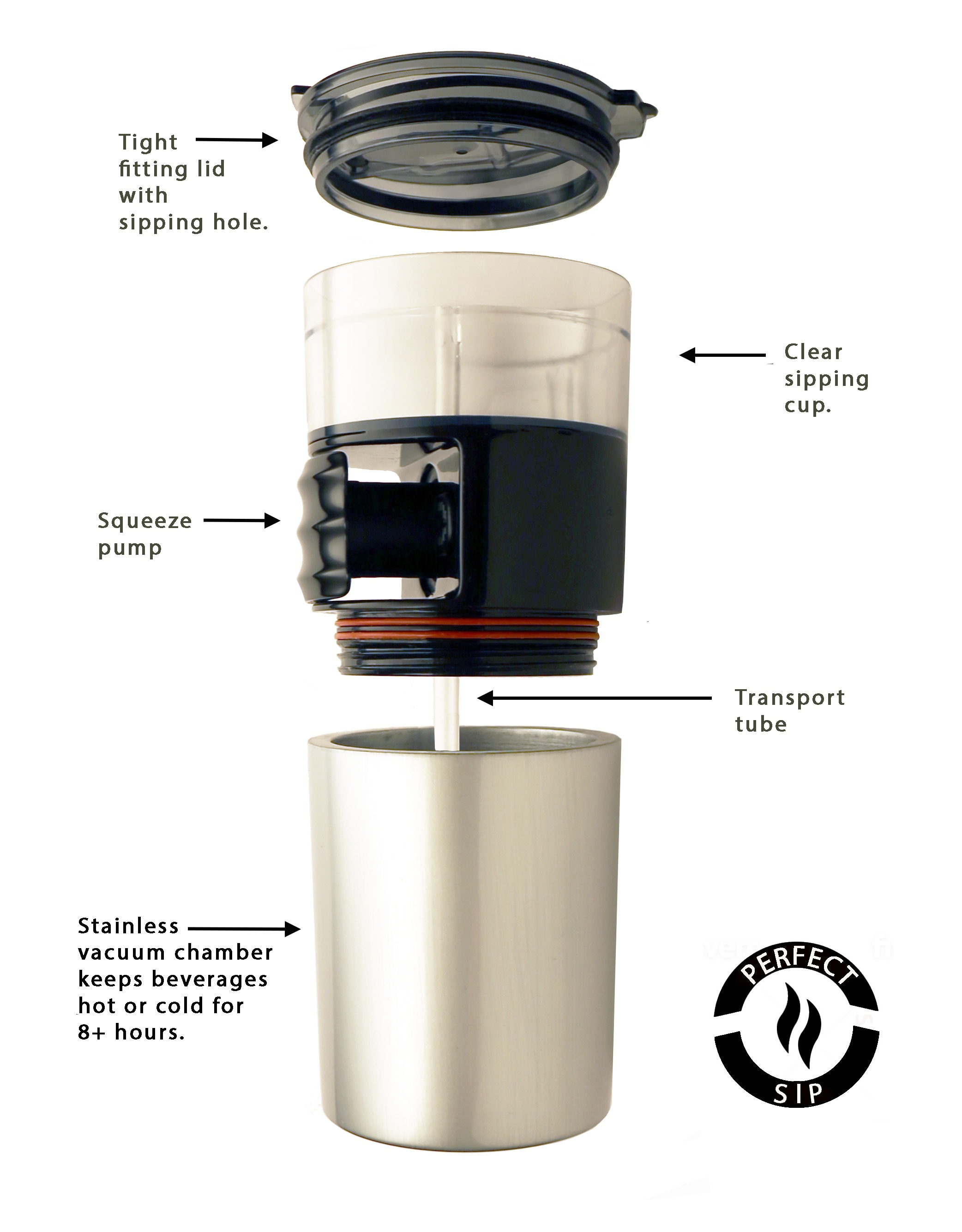 Alternative Battery Powered Design:

Development Status
Working Prototype
Sources in Place
Intellectual Property
Patent Pending (PPA)
Trademark claimed on PerfectSip™
Copyright on logo and images
Seeking
Licensing or other commercialization partnership

Contact
Tam Lang: iinventedit2013@gmail.com

share this article: facebook