How to Make Great New Product Explainer Videos for Your Invention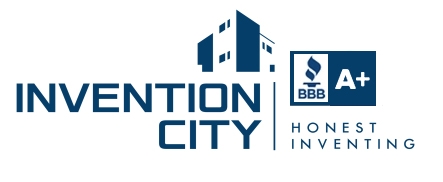 ---
Your first step to license or sell a new product idea should be a short video that explains features and benefits.
A short explainer video will open the doors to selling your product better than a sales sheet, better than a website, even better than a face to face meeting. Why? Because more people will pay more attention to a short video than any other communication method and they can easily share the video to get buy-in from other team members and advisers.
The video must get straight to the point and should ideally be no more than 1 minute long, up to 2 minutes if there are strong reasons.
Video quality matters to the level that product features are clearly in focus and well lit; modern smart phones can do an excellent job for getting raw video. Editing that video into a tight story line can be done pretty easily with simple programs like iMovie or Movie Maker. Strong visuals are much more important than a voice over or music. A bit of text can be helpful where visuals are lacking. Hollywood quality production is not necessary and may actually be distracting.
Keep in mind that the product is the star. Not you. Focus on just one or two main features.
Be mindful of your intended audience. The video you create for prospective licensees should be different from the ones you create for investors, distributors, employees and customers. Each audience has its own reasons for being interested in your product idea and your video should be created with that audience in mind.

You can make a good video on your own, but just like being your own doctor or lawyer, professional help is usually worth the cost.
Inventors almost always (99.5% of the time in our experience) focus on aspects of their inventions that their intended audiences do not care about. They often miss the biggest fattest claims that might actually lead to interest and success. The best writers and film makers have great editors and outside input is critical when it comes to distilling the benefits of your new product idea. If you do not hire a pro, be sure to get input from family and friends - beg them to be brutally honest; listen to them and do not fight their criticisms and suggestions. Give yourself some time to cool off from the critique and then integrate what you agree with.

Below are some examples of effective new product explainer videos created by Invention City. We can create explainer videos for you too. Cost as low as $500 for 30 seconds. Email mike@inventioncity.com to begin a discussion.
VERTIGRILLE™
Intended Audience: Consumers. Shown on website + Facebook.
Production: Created by Invention City
SIDETOOTH™ PLUNGER FOR OSCILLATING MULTITOOLS
Intended Audience: Potential licensees. Sent with email after initial contact.
Production: Created by Invention City

INVENTICATOR™ APP FOR INVENTION EVALUATION
Intended Audience: Inventors
Production: Created by Invention City
TRUCK CHAPS™
Intended Audience: Potential licensees. Sent with email after initial contact.
Production: Invention City created this video using raw video clips supplied by the inventor.
BRUTALLY HONEST REVIEW™
Intended Audience: Inventors visiting inventioncity.com website
Production: Created by Invention City
IMAGE LOCK™
Intended Audience: Kickstarter
Production: Created by Invention City

share this article: facebook