FREE Invention Submission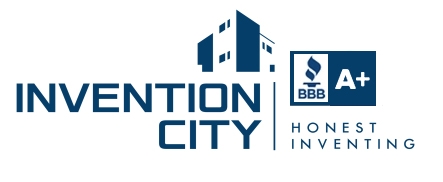 Invention City is looking for great invention ideas to license and will consider your invention for FREE. Really.
---
FREE SUBMISSION FORM
But you have to do homework.
In this free submission you use the Inventicator™ to perform a self evaluation of both your invention and a competitive or alternative "benchmark" invention. No confidential information is requested. The Inventicator™ offers a guide to help you understand each question and how to answer it. We take free submissions seriously and appreciate inventors who respect the process. If you want feedback, suggestions and a chance to speak with someone about your invention, please consider our $95 Brutally Honest Review.
In a Brutally Honest Review a Confidentiality Agreement is put in place so we can learn details about your invention. We look at prior art and competitive products and run the Inventicator™ for you. The goals are: 1) give you helpful information and 2) help us make an investment decision (a possible licensing offer) . The final result is an 8 page report with initial prior art research, feedback on your invention, suggestions for next steps plus a 10 page Inventicator™ report. There's also the possibility we'll offer a licensing deal. You can speak to us on the phone about your invention and point out things that we missed. With a Free Benchmark Submission we do not provide any feedback and there's no chance for an inventor to have a deeper conversation (and possibly change our minds). In our experience to date, the Free Benchmark Submission has been most successfully used by advanced inventors who do not need feedback or support.
Thank you for giving us a chance to consider your invention idea.
Here are the steps:
Inventicate your invention with the Inventicator™. Record the ICQ number.
Inventicate a Benchmark Invention with the Inventicator™. Record the ICQ number.
Fill out the form. (You will not be asked to provide any Confidential Information).
Sign and submit.
We'll contact you if we're interested in learning more. If you don't hear from us within 5 business days, then the answer is "no." Please do not follow up on your free submission. If you want feedback and a real conversation (and a chance to argue for your invention idea) you should sign up for a Brutally Honest Review.
If we do say "yes" (the odds are against it) we'll offer you a licensing deal where you will not be asked to pay anything.

A Benchmark Invention is an existing product that is currently purchased by your target market to solve a problem similar to or the same as the one being solved by your invention.
NOTE: If you have a basic understanding of the invention process, know the prior art and market, this free submission process can be completed in about 20 minutes. But it will take much longer if everything is new to you. In a Brutally Honest Review we do the work for you and give you great feedback and a chance at licensing as well.
Comment on Free Submission:
October 17, 2019
"Invention City is the real deal! Their website offers a goldmine of free information geared to help their fellow inventors be successful. I submitted a product design through Invention City's free submission portal. Shortly after submitting it, IC send me an email saying they thought my product had potential. Mike and I spoke on the phone about it on several occasions and he couldn't have been nicer. He's an expert in the field of licensing and bringing products to market. At no time was I ever asked to send money to move my product design forward. In the end, my product was not licensed by Invention City but my experience with Invention City/Mike was fantastic! I look forward to working with Mike and Invention City in the future."
S Currell
share this article: facebook