Apple Watch and the Taptic Haptic
by Mike Marks
The Apple Watch has a feature that Dick Tracy never imagined. It's called "taptic" and enables the watch to tap your wrist with a gentle human-like touch. It sounds a little creepy, but in fact it's simply nice and feels good, like someone cares about you. The touch can alert you that an important call has come in, that it's time to do something and when the inevitable apps come out, that you need to stop at the store you just passed to buy some milk. It can even send you a lover's heartbeat from a thousand miles away.
Apple Watch has a lot of other features but the ability to actually touch you in a human way sets a new paradigm for user interfaces. Apple has been busy developing this technology since at least 2006 and has a goodly number of patents issued and pending in the field of "haptic feedback." Here's one filed by Apple in 2008 for Haptic feedback system,

Apple didn't pioneer haptics. Haptics have been known to serious gamers for years. The earliest patent seems to be one from from 1998 originally assigned to Nortel Networks for Touch pad panel with tactile feedback. This patent has been cited 157 times and may be the granddaddy of haptic technology. The inventor's name is Francois Blouin. In 2012 this patent was sold to... wait for it... Apple.
Inventors interested in developing haptic products can take heart that Francois Blouin's patent will soon be public domain. However, the fact that his patent has already been cited 157 times by other patents should give pause. Likewise the fact that Apple seems intent on dominating this technology should make independent inventors think two and three times before trying to develop a competitive haptic product. This is a seriously crowded field of invention and one of the biggest most aggressive and smartest companies on earth wants to own it. That said, Apple will surely enable taptic app development in the near future and will provide an outlet for inventors to profit so long as they play by Apple's rules and pay a commission to the Godfather.
Here's more on the topic of Apple and haptics from Brian Hall at Macworld.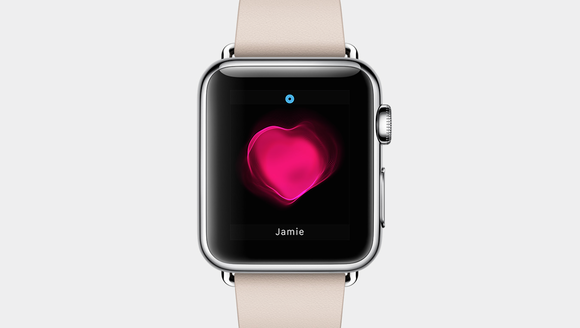 share this article: facebook