Amazon Listings Force Focus on Keyword Features - VertiGrille™ Changes Its Sales Message
Online sales are powered by keyword searches. If your invention idea is not expressed in the keywords people are actually using, no one will ever find it.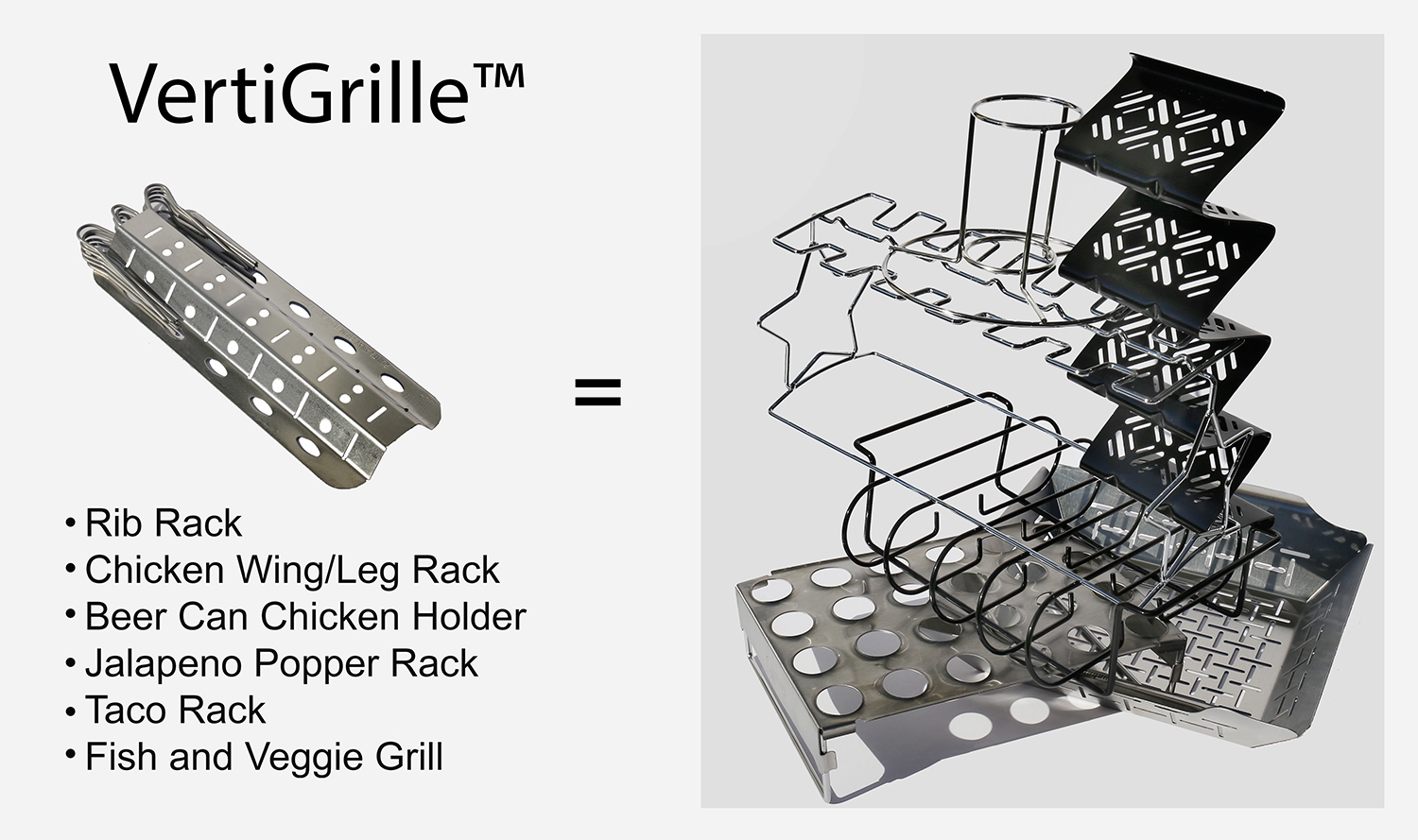 When we developed the VertiGrille™ we thought that the primary selling feature was expanding grill, oven and smoker space. We spent a lot of time trying to come up with a way to communicate that idea quickly and eventually settled on the tag line, "Grill in 3D. Cook 3X More." It's a fine tag line and has the benefit of being true. But when we started selling on Amazon this past month, we quickly learned that this was a terrible headline for the product. Why? Because no one searches for "3D grills" or "grill expanders." People search for "rib racks" and "chicken wing racks" and "beer can chicken stands." Getting to page one on Amazon is hard, but it's utterly impossible if the listing doesn't have the right key words. So, naturally, we changed the headline for our listing so that it would be more likely to come up in product searches.
Focusing on key words did something else. It led us to the discovery that VertiGrille™ wasn't just a space saver for grilling. It did the job of 10 stand alone grill/oven accessories: it was a big money saver and saved a lot of storage space too. Saving $$$ is the best sales message ever invented. It's even better than FREE because it puts money into the customer's product. VertiGrille™ now has that message.

This lesson is a great one. When you're developing a new product consider how you'd list it on Amazon. Thinking about your invention idea in terms of key words is a fantastic way to focus on what the market cares about.
share this article: facebook