Learn How To License Your Invention in 75 Seconds
A Quick Licensing Guide for Inventors with ADD
The Professional Way to License an Invention
File a provisional patent app on your own: https://www.inventioncity.com/...
Create a short video demo. Short means 1 minute or less... plus maybe an extra minute for testimonials/further explanation. Upload it to youtube or vimeo, make it private (not public).
Do a survey of the target market: https://www.inventioncity.com/...
Make a list of target licensees. Best targets are #2 and #3 in the category. They can take market share from #1 and will be more receptive.
Know what you NEED to say yes to a deal before you start knocking on doors. You never know how far a first conversation will go.
Start knocking one door at a time. This builds trust and avoids potential conflicts. Contact via phone and email. Send a link to your video with a summary of your survey results. Follow up.
Expect to fail. Even the best of the best inventions succeed only about half the time. Those that are merely excellent have a roughly 10% chance of success and for those that are just very good, the odds are about 1 in 1000.
Want help? Start with Invention City's Brutally Honest Review.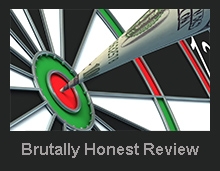 share this article: facebook