---
Develop, Patent, & Launch

Your New Invention.
Prototype and protect your new product concept. Find manufacturers.
Invention City offers customized programs for your unique product idea and personal goals. You can choose how much time, effort, and devotion you want to put into your invention, we will cover the rest including marketing, funding, and sourcing.
---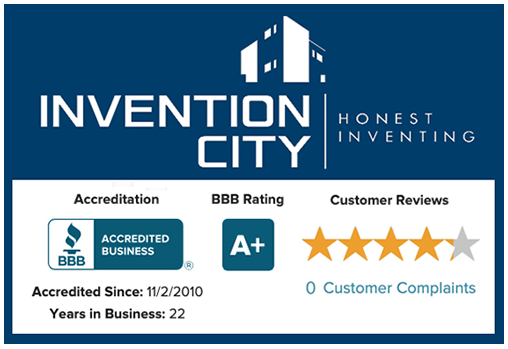 Develop and Commercialize Your Invention in Three Stages:
---
ONE: PREFLIGHT - Research and analyze prior art inventions and competitive products. Protect intellectual property. Survey the market.
Brutally Honest Review: honest evaluation from an investor perspective looks at patent records, competitive products and alternative solutions; includes Inventicator™ analysis.
Identify top potential licensees, consider synergies and conflicts.
File provisional patent.
Survey.
Evaluate survey results.
---
TWO: TAKEOFF - Develop, prototype and protect again. Create a presentation package.
Refine and prototype invention.
File 2nd provisional patent with new material.
Distill product message.
Create 1-2 minute explainer video.
Contact target licensees or investors.
Confidentiality agreement.
Presentation.
---
THREE: LANDING - Licensing deal or start-up.

Review alternatives and determine minimum acceptable deal terms.
Outline key deal points.
Detailed presentation to prospect.
Evaluation period.
Summary term sheet.
Draft agreement.
Negotiate and close deal.
---
Here are a few of the products we've created, licensed, and launched: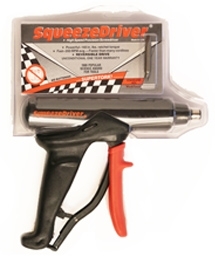 SqueezeDriver® Rotary Screwdriver

More than 1,000,000 units sold world wide with QVC, Brookstone, Sears Catalog, DRTV, NAPA private label; licensed to Direct to Retail, AllTrade and Arrow Fastener. Tested at Johns Hopkins University for brain surgery, considered by NASA for the shuttle. Popular Science Award for Tools. IDEA Design Award. Certificate of Good Design Osaka. Even featured in a Stan Lee Spiderman cartoon!
---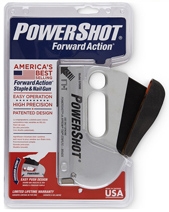 PowerShot® Forward Action Staple Gun
Initially licensed to Black & Decker, when sales began to stall, Invention City's team put together deals to extend the product line on B&D's behalf. The extended product line was sold to a spin-off and then sold again to Arrow Fastener while the licensing deal followed. Distribution in all major retail channels. IDEA Design of the Decade Gold Award. More than 10,000,000 sold.
---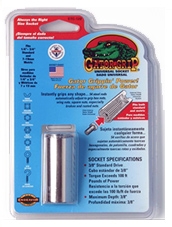 Gator-Grip® Universal Socket

Entrepreneur Jon Blake came to us with a vision for a universal socket. The Invention City team invented, engineered, patented, branded, trademarked and sourced the tool. We also co-founded and helped manage the start-up company that manufactured and sold it on TV and into major retail channels in the US, Europe and Asia. IDEA Design Award. More than 10,000,000 sold.

---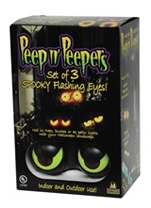 Peep n' Peepers® Halloween Lights
We helped inventor John Martinez develop, perfect and patent his design for flashing outdoor Halloween lights and then closed a licensing deal for him with a trusted Chinese manufacturer. John tells the full story here.

---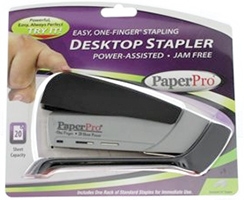 PaperPro® Desktop Staplers
Entrepreneur Todd Moses came to us with a vision for a spring powered desk top stapler. The Invention City team invented, engineered, patented and sourced a wide ranging product line. Many millions of units have been sold both under the PaperPro brand and through private label deals with Staples and others.

---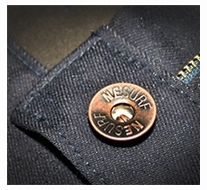 NESURF™ Lined Jeans
We conceived, designed and sourced the first lined jeans to combine stretchy denim with stretchy Polartec fleece. 100% made in USA. Licensing interest from Carhartt, Reef, LL Bean, Dickies, Eastern Mountain Sports and others. Following a Kickstarter, a first run was sold to regional retailers. No longer available, they remain the warmest, most comfortable (and stylish) lined jeans ever made.

---
VertiGrille® Vertical Skewer Rack
Dan Fulford's sons were cooking hotdogs at their backyard campfire when they came up with the idea of modifying an old grate so one guy could cook six dogs at once. We broadened and perfected the concept, patented it, manufactured it and are slowly building a market for it. Available at Amazon.

---

Inventicator™ Evaluation App
The Inventicator™ is an app developed by Invention City to help determine the commercial potential of a new product concept. Try it here.

---
A Respected Team.
Invention City's team has won multiple IDEA Design Awards including Design of the Decade Gold for the Black & Decker PowerShot® Forward Action Staple Gun (alongside the Apple iMac and BMW 320i). Our Gator-Grip® Universal Socket became famous on direct response TV and has continued selling for more than two decades. PaperPro® revolutionized desktop stapling. Stevens Institute of Technology professor Gary Lynn devoted an entire chapter to our product development process in Blockbusters, his book on how great new products come into being. We've created apps and algorithms, designed assembly machines and assembly lines, developed perfume and snack food concepts, worked on marine thrusters, arterial blood gas devices, remote control units and oil field wireline tools. We have made over a dozen appearances on QVC, run Kickstarters, launched start-ups, closed licensing deals with Fortune 500 corporations; and we received a $5 million education in patent defense (we won) when one of our 150+ patents was tested in federal court through judgment and appeal. We know inventing, intellectual property and product commercialization from end to end because we've done it.
Rated A+ by BBB
Lies Don't Fly.
We treat your invention idea with the same care and concern as if it were our own - if we do not think your invention will fly, we will tell you. Crashes are common when launching something new. Success is never guaranteed no matter how much effort is made, regardless of how brilliant the idea is. Our promise is to help you proceed responsibly, so that if the effort fails, you will be positioned to try again.

The first successful powered flight by the Wright Brothers came after learning from failures.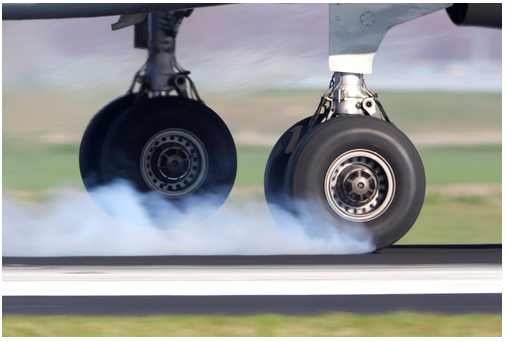 Safely land a possible licensing deal.
email: info@inventioncity.com call : 1-612-808-8081

Rated A+ by BBB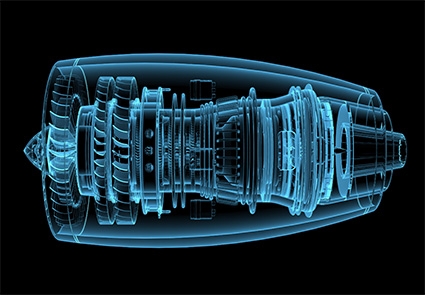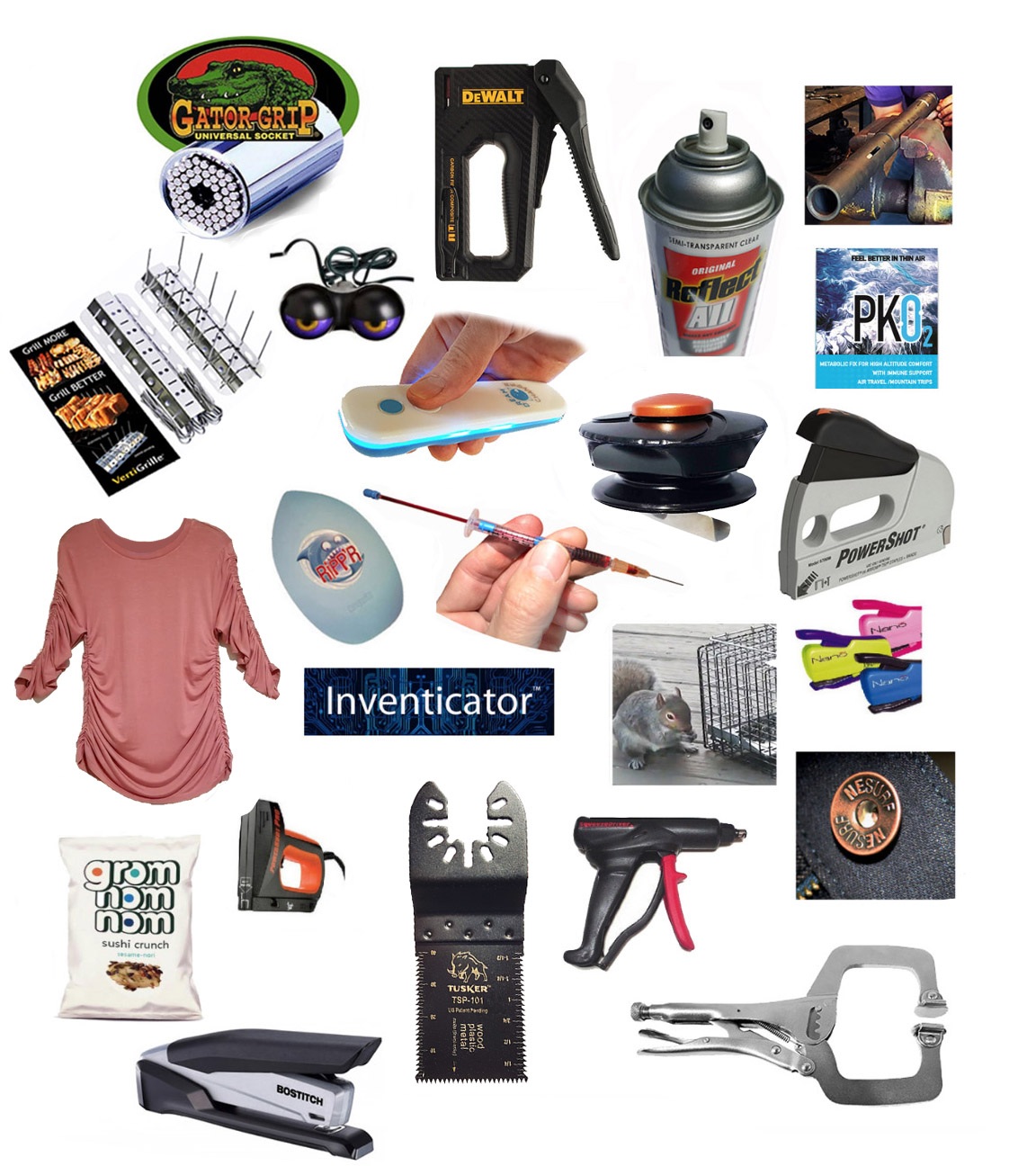 INVENTION EVALUATION - PRODUCT DESIGN, ENGINEERING, PROTOTYPING - PATENTS, TRADEMARKS - LICENSING - CROWD FUNDING - MANUFACTURING & RETAIL DISTRIBUTION
Comments on Invention City's Brutally Honest Review

"Just read through your analysis. Extremely thorough and insightful. Absolutely best $95 ever spent... I have been inventing for years so I do know the route. I got spoiled with my first one... sold it for 1 million $ with NO SALES !! I know, unheard of ! It's my passion but I also know the risks as well.. ESP disappointment and closed doors. I probably will not spend more $ but may keep throwing it out to some companies to see if there was any interest. I will re-read later tonite when I have more time. Many thanks for your review and you guys are invaluable to inventors ...they should at least run ideas by you first before spending thousands." L. Adami

"I have been involved in product development and personal inventing for over 30 years. In that time I have had many good fortunes with my ideas. I have also had my share of encounters with less-than honest and wholly-valueless product review companies (and have had several colleagues also fall prey to their often predatory tactics). I am very grateful to have stumbled upon Invention City and have already passed it along to several friends. There are no tactics, salesmanship or pie-in-the-sky nonsense...in the real world of product development you must leave your wild-eyed optimism at the door and seek out truly objective, insightful and above-reproach reviewers. If you have an idea and are in need of an honest, real-world assessment look no further.... Inventioncity IS your destination." - Dr. J Kennedy
Invention City helps independent inventors and companies confirm, develop, protect, license, manufacture and market new product ideas. Our company began in 1986 with a sole inventor in a family garage. Since then the products we've commercialized have generated an estimated $500+ million in retail sales. We know from big successes and many failures that the only way to succeed as a professional inventor is to fail as early and inexpensively as possible. That perspective is what we share with our clients. We help inventors spend their time and money wisely to maximize the chances of success and minimize the costs of failure so they can try, try again. We also license and represent selected inventions in a wide range of categories.
Rated A+ by BBB
email: info@inventioncity.com
call : 1-612-808-8081



share this article: facebook