Inventing 101
Appendix 6f.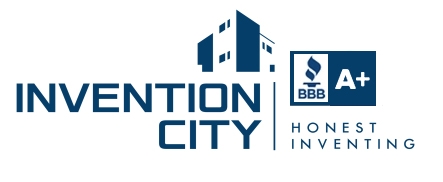 Mutual Confidentiality Agreement
---
Used when inventor and company are sharing confiderntial information with each other. – courtesy of WorkTools, Inc.
MUTUAL CONFIDENTIALITY AGREEMENT
THIS MUTUAL CONFIDENTIALITY AGREEMENT (Agreement) is made and entered into by XYZ Company, Inc. an Ohio corporation ("Company") and WorkTools, Inc., a California corporation ("WT") with reference to the following:
R E C I T A L S
A. WHEREAS, Company and WT may enter into negotiations concerning a potential business relationship; and
B. WHEREAS, in the course of such negotiations each party will have access to or learn certain information belonging to the other that is proprietary and confidential; and
C. WHEREAS, each party's obligations to keep such information confidential pursuant to the terms of this Agreement are a material inducement for them to enter into this Agreement;
NOW, THEREFORE the parties agree that during the term of this Agreement:
1. Each party will retain in complete confidence and forbear from using any "Confidential Information", which for the purposes of this Agreement, means product designs, machine designs, technical information, technical designs, engineering data, specifications, blueprints, drawings, formulae, manuals, customer lists, distributor and sales representative lists and agreements, marketing and other business strategies, forms, sales aids, and other confidential information and materials, which are identified to the other in writing as confidential at the time that they are made known to the receiving party. However, Confidential Information shall not include:
a. such information that is or becomes publicly known through no act of the party receiving it.
b. such information that can be shown to be already known to the party receiving it prior to disclosure by the other party.
c. such information that is received, unsolicited, from third parties.
d. such information that is approved for use or disclosure by prior written authorization of the party disclosing it.
2. Neither party will use, make known or transfer the Confidential Information in any way, directly or indirectly, for any purpose, other than as described in this Agreement.
3. Each party relinquishes all right, claim, title and interest in the Confidential Information of the other party. Neither party will assert any claim of prior knowledge or right, title, interest or claim to the Confidential Information of the other.
4. No obligation other than as described herein, license or right of use is created hereunder.
5. Upon the termination of negotiations between the parties, each party shall immediately return to the other any and all of the other party's Confidential Information, including, but not limited to, any documentary embodiment thereof.
6. The parties understand and agree that remedies at law may be inadequate to protect against a breach of any of the provisions of this Agreement. Accordingly, they each agree that the other may apply for the granting of injunctive relief by a court of competent jurisdiction against any action that constitutes any such breach of this Agreement. Such injunctive relief is intended solely as provisional relief, and is in addition to any and all rights and remedies available to the parties, whether pursuant to the terms of this Agreement, at law, in equity, or otherwise.
7. This Agreement contains the entire agreement between the parties and supersedes any prior agreements, understandings, negotiations, correspondence and other communications with respect to the subject matter contained herein, and no addition or modification of any term or provision shall be effective unless set forth in writing and signed by both parties.
8. The provisions of this Agreement shall be binding on and inure to the benefit of the heirs, executors, administrators, successors and assigns of the parties.
9. The invalidity or unenforceability of any particular provision of this Agreement shall not affect the other provisions, and the remaining provisions of this Agreement (including any partially unenforceable provision to the extent enforceable) shall be binding and enforceable and this Agreement shall be construed in all respects as if any invalid or unenforceable provision were omitted.
10. Whenever the context of this Agreement requires, the singular shall include the plural and the masculine, feminine and neuter shall include the others. This Agreement shall not be construed as if it has been prepared by one of the parties, but rather as if both parties had prepared the same. This Agreement is executed and delivered in the State of Ohio and shall be construed and enforced in accordance with, and governed by, the laws of the State of Ohio, and any disputes regarding this Agreement shall be resolved by non-binding mediation, followed by binding arbitration (if necessary), in the San Fernando Valley, California. Any such arbitration shall be heard under the then prevailing rules of the American Arbitration Association. The arbitrator hearing such dispute may award remedies as the arbitrator sees fit, whether such remedies are legal or equitable, and specifically include the award of reasonable attorneys' fees and other costs of dispute resolution and enforcement. Any dispute resolution shall be performed as expeditiously as possible.
11. The obligations imposed upon the parties under this Agreement will remain in effect until July 15, 2007.
Executed as of July , 2002.
"Company"
XYZ Company, Inc.
an Ohio corporation
by:
"WT"
WorkTools, Inc.
a California corporation
by:
share this article: facebook