Inventing 101
Appendix 6e.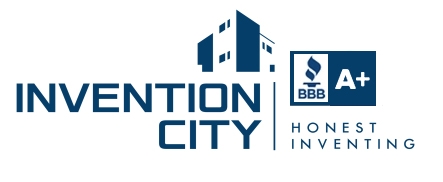 Second Stage Confidentiality Agreement

---
Following is an example of a Confidentiality Agreements corresponding to a second stage agreement (there's interest and some info has been disclosed). While there is no set standard for such agreements, the following agreement should roughly correspond to agreements you will encounter from most companies. This Second Stage Confidentiality Agreement is weighted roughly equally for inventor and reviewer (From WorkTools, Inc.).
---
AGREEMENT TO KEEP INFORMATION CONFIDENTIAL
This Agreement is made as of ___________, 2002 by and between _______________, a resident of _______________ ("Inventor") and WorkTools, Inc., a California corporation ("Company").
---
Introduction
Inventor has developed a ____________________________________________ (the "Product"). The Inventor wishes to disclose the Product to Company for evaluation of a possible business relationship and wants Company to keep Product information confidential.
---
Agreement
The Inventor and the Company agree as follows:
1. Inventor will disclose a sample and other information pertaining to the Product for review.
2. All knowledge and information regarding the Product shall be considered confidential, and shall not be disclosed or otherwise used by the Company for a period of two (2) years from this date without written permission from the Inventor.
3. The following information will not be considered confidential:
A. Information which at the time of disclosure is in the public domain; or
B. Information which after disclosure becomes part of the public domain by publication or otherwise (but confidentiality ceases only after it becomes part of the public domain); or
C. Information which Company had in its possession at the time of disclosure; or
D. Unsolicited information received by Company subsequent to disclosure; or
4. The Company does not acquire any rights to Product by this Agreement. The Company is free to use information that is not confidential.
5. The Company agrees that Inventor will suffer serious harm if the Company does not honor the terms of this Agreement. Therefore, the Company agrees that, in addition to any other remedies available to Inventor at law or in equity, it will be subject to the issuance of injunctive relief to enforce this Agreement.
6. Inventor fully understands the meanings and implications of the provisions herein. Inventor has had the opportunity to consult a lawyer before signing this Agreement. Other than as described in this Agreement, Inventor's rights are as allowed under current United States Patent law.
7. Inventor owns all rights to the Product and has full authority to enter into this Agreement.
8. This Agreement will be governed by California law and all disputes under this Agreement that cannot be settled by the parties themselves or with the assistance of a mediator within one month of notice of the dispute (except for the issuance of an injunction) will be settled by arbitration on an accelerated basis in accordance with the rules of the American Arbitration Association to be held in Los Angeles, California.
"Inventor" "Company"
____________________ _____________________
share this article: facebook