Inventing 101
Appendix 6d.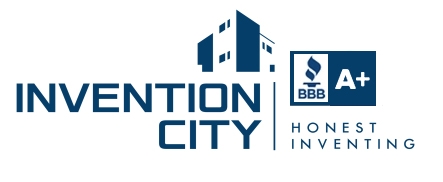 First Stage Confidentiality Agreement
---
Following is an example of a Confidentiality Agreements corresponding to a first stage (unsolicited invention) agreement. While there is no set standard for such agreements, the following agreement should roughly correspond to agreements you will encounter from most companies. (From Invention City, Inc. - modeled on agreements from Fortune 500)
Disclosure Agreement
Invention City deeply appreciates the efforts of inventors who wish to submit projects for review to Invention City and its Partners. The nature of these submissions and the legal considerations associated with them require that the procedures and conditions set forth in this Agreement be accepted and agreed to in writing. Invention City asks that you review the terms of this Agreement before proceeding with your submission. A signed copy of this Agreement must accompany all submissions or the submission will be immediately returned without review.
Invention City and its Partners are continually engaged in research, development and marketing of many ideas, unpublished materials, inventions and products of their own and of others. There is always the possibility of a conflict between your submission and items being developed by Invention City and its Partners. For this reason, Invention City cannot consider any submission which creates a confidential or contractual obligation for itself or any of its Partners: this Agreement shall not curtail the ability of Invention City and its Partners to pursue business interests in any way.
Before making any submission, you should protect your proprietary rights to your own satisfaction. You should discuss any questions regarding this Agreement with a professional advisor of your own choice. Invention City and its Partners are not responsible for any expense related to advice on your submission or for the protection of your idea.
Submissions must be made using the Invention City Submission Form together with any other relevant documents. If an issued patent covers the submission, a copy of that patent should be included. You should keep the original or an exact copy of your submission for future reference. Materials submitted to Invention City and its Partners will not be returned.
In the act of processing and evaluating your submission numerous people both inside and outside of organizations related to Invention City and its Partners may learn the details of your submission. Therefore, Invention City and its Partners cannot treat your submission as confidential or secret.
Your submission will be reviewed under guidelines set independently by Invention City and its Partners. You will only be told if there is interest in your submission. If there is no interest in your submission, Invention City and its Partners are not obligated to tell you or to offer an explanation.
It is agreed and understood that, with regard to your submission, no confidential relationship or obligation of any kind exists between you and Invention City or you and any of Invention City's Partners unless and until a formal written agreement has been entered into, and then, only as expressed in that agreement.
The rights and liabilities arising out of your submission are defined solely by the protection available under applicable United States laws relating to patents, copyrights and/or trademarks. Except to the extent that any feature of your submission is protected by a claim of an in-force US Patent, or copyright or trademark protection, Invention City and its Partners shall be free to use your submission and information gained from researching your submission in any way. Nothing contained in this Agreement, or the receipt and evaluation of your submission, shall limit the right of Invention City or its Partners to contest the validity or infringement of any asserted protection.
Material similar to your submission may already be known to Invention City and its Partners either in the public domain or in prior art patents or in the known works of others, including the past and present works of employees and associates of Invention City and its Partners. Materials of similar nature may be submitted to Invention City and its Partners. Invention City and its Partners are under no obligation to reveal patents or projects the same or similar to your submission or to reveal any information learned through investigating your submission.
Any negotiations that may arise between you and Invention City or its Partners with regard to acquiring the rights to a submission shall not be prejudicial to Invention City or its Partners in any way and shall not be considered an admission of any novelty or usefulness or priority or originality of the submission.
This submission is being made solely at the request of the submitter. The submitter represents a good faith belief that it has the sole and complete right(s) to offer the submission to Invention City and its Partners and that no other person or company has any rights to the submission.
This Agreement applies to Invention City and its Partners, their employees, agents and affiliated companies. This Agreement also applies to any additional written or oral disclosures that might be made incidental to the submission, whether made before now, at the same time as this submission, or at a later date. These conditions may be superseded only by a subsequent written agreement between the submitter and Invention City and/or its Partners.
This Agreement will be governed by Massachusetts law and all disputes under this Agreement will be settled in accordance with the rules of the American Arbitration Association to be held in Boston, Massachusetts.
I/We have had the opportunity to review the preceding Agreement with a professional legal advisor. I/We have read the preceding Agreement and fully understand and agree to its terms and conditions.
Name: _______________ Date: __________
share this article: facebook