Introducing the Air Whirl Crisper!
Invention City is pleased to announce the soft launch of the Air Whirl Crisper™: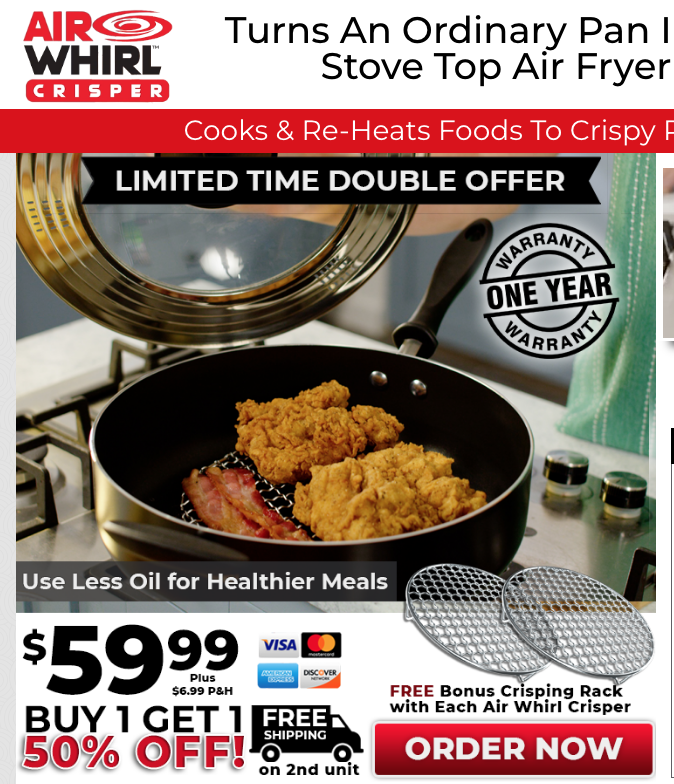 Inventor Bill Stumphauzer submitted his invention to Invention City in the summer of 2016. After multiple failed licensing deals and a failed Kickstarter, Invention City found a home for the product with AllStar Innovations. You can buy it here: https://airwhirlcrisper.com/

We appreciate the hard work by AllStar, the designers and engineers who preceded them and the patience of inventor Bill Stumphauzer. Now we hope that the product will achieve the great success it deserves.
share this article: facebook