How to get an Invention
Patent and Patent Help
When you begin thinking about your invention idea there is a lot you can and should do on your own. Searching the web and then checking Google Patents are fantastic first steps and they're free. But the next steps are expensive, such as making a formal prototype, filing for a non-provisional utility patent, buying tooling for manufacturing and paying for inventory. Professional help in confirming that your invention doesn't violate the patent rights of others and has a good chance of making a return on your investment is worth many times the cost.
Note: We're not lawyers and we don't give legal advice or handle patent filings or litigation. We're experienced inventors with a track record of success that includes 100+ issued US patents and successful patent defense (through appeals) against a Fortune 500 corporation in federal court. For patent filings and non-infringement opinions that will have legal standing in a courtroom, we refer you to the patent attorneys and agents we work with ourselves.
First Things First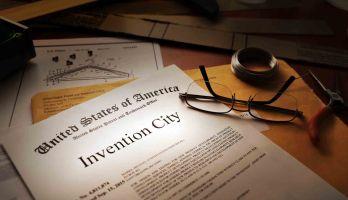 Patents don't cover ideas. They cover details, the details necessary to turn ideas into products that are manufactured, used and sold. Almost anything can get a patent if the patent claims cover details that are narrow and specific enough. What every inventor should want is a meaningful patent. A meaningful patent covers the lowest cost and/or best way to provide the invention's benefits to users; a meaningful patent covers details that competitors will want to copy.
Prior to building a prototype, if you have clear ideas on how the invention might function, we believe it's a good idea to file a provisional patent application (there are downsides to be aware of). Having a provisional in place enables you to claim "patent pending" and can make it less risky to perform market surveys. Because details are important we generally suggest that you file a non-provisional utility patent only after you've built a prototype of your invention rather than before. You'll learn a lot from the prototype and may end up filing an entirely new patent filled with new material. While much can be done by an inventor alone, at this stage it's time to get a patent agent or attorney involved. Complying with patent laws is complicated and mistakes at this stage can have devastating effects if your invention is successful and ends up being challenged in court.
But patent filing issues come later. At the beginning stage there are really just two questions an inventor needs to answer:
Can I get a patent? (Patentability Opinion).
Can I make and sell my invention without violating someone else's patent? (Right to Use Opinion)
If you or your lawyer/agent identifies patent claims that might "read" on your invention you will likely also want a Non-infringement Opinion (does your invention violate claims of a specific patent?) and possibly a Validity Opinion (is a patent you might violate actually validly issued?).
Answers to all of these questions begin with searches of prior art patents, products and literature. If your invention idea can't be found in prior art, you should be pretty much good to go. Pretty much. Nothing is certain about a patent until it's been fully tested in court and appeals. Many times we hear from inventors that they've searched for prior art on their own and found nothing similar. That is almost never true and usually means that the inventor has looked in the wrong places - that's a great reason to hire a professional to do a prior art search for you.
The cost of a prior art search and patentability opinion can range from a few hundred dollars to a few thousand. The price range reflects the complexity of the technology being searched, the thoroughness of the search and who is "officially" doing the searching. One of the secrets of the legal profession is that patent search work is often outsourced to India where brilliant and experienced researchers do work that is later blessed and branded by an attorney or agent for many times the cost. Most patent search services charge around $500. For an initial search the lower cost services do a great job. As your requirements get more serious, it can be well worth paying a premium price.
As a reality check keep in mind that a simple mechanical patent typically costs between $7,500 and $20,000 by the time it issues. There's a big difference between "a patent" and "a good patent." Patent help is expensive but if your invention finds great commercial success it's worth every penny.

Prior Art
"Prior art" is a term that describes things that are publicly known. Prior art cannot be patented. However, since patents are about unique details, prior art that superficially overlaps the broad concept of the invention may not prevent a patent from being issued on the details of that invention. Knowledge of prior art can help to improve an invention - that, in fact, is one of the main reasons for the entire patent system. Researching prior art is the first step to getting a patent. Patent research is hard to do well and professional help is worth the expense. However, in the early stages, even inexperienced inventors can benefit greatly by visiting the USPTO website and doing some preliminary research. On the home page under "Patents", click on "Search" and then on "Quick Search". Once there you will see blank boxes for Term 1 and Term 2. Enter a single word that describes your invention in each box. To the right of the key word box you will see a menu box for each Field. Open the menu boxes and set them to "Abstract" for each term. The Abstract is a summary of the invention and is a good place to start your search. Click here to go directly to the USPTO Quick Search Page.
Learn About Invention Protection
The Write Stuff offers quality patent illustration services for inventors and patent attorneys, as well as 3D virtual prototyping services.
Patent Drafting Company offers high quality low cost patent illustration services for independent inventors.

share this article: facebook
COMMENTS